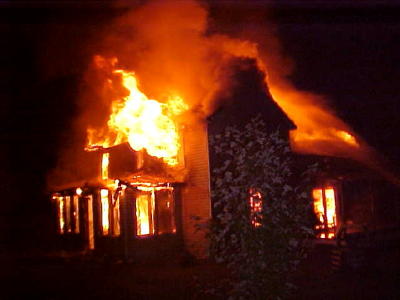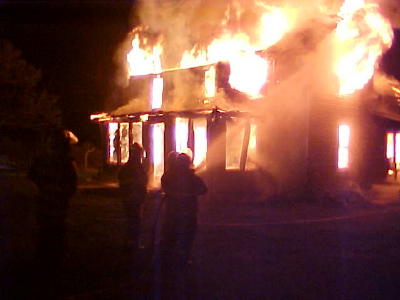 One of Letherbark's old houses was destroyed by fire early Monday morning of unknown causes.
It was the second fire in Calhoun in less than 24-hours. A mobile home belonging to Mitch Stump was destroyed Sunday morning at the top of Big Run Hill.
The dwelling was known as the Harley Ash place, and has been home to many different families over the years.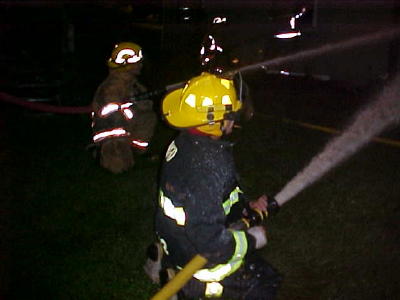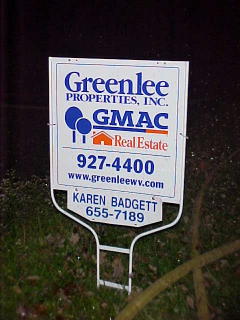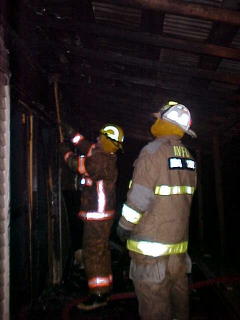 The house ignited shortly before midnight, with off-duty State Policemen Jeff Hunt discovering flames coming through the roof.
Downed power lines to the house caused arcing, which could be seen for some distance from the blaze.
The Arnoldsburg VFD responded quickly to the scene, but the two-story wood structure was completely engulfed.
Mutual aid was sought from the Upper West Fork and Spencer-Roane VFDs, with about eight pieces of apparatus on the fire ground.
Using a number of hose lines and several thousand gallons of water, the fire was brought under control.
Later this morning, firemen were called back to the scene because of a rekindle.
Authorities are looking into the cause of the blaze.