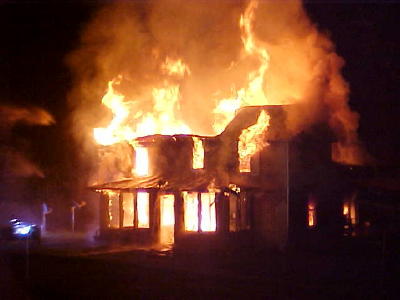 The old Harley Ash house on Letherbark burned early Monday morning, causing three area fire departments to respond to the scene.
It was the second fire to strike the county in less than 24 hours.
No one was home as flames leaped 30 feet into the air, shorted electric lines and illuminated the night sky.
Fire was coming through the roof of the large two-story structure when off-duty State Policeman Jeff Hunt spotted the blaze shortly after midnight.
Firemen used several pumper trucks and tankers to bring the fire under control, but it was a total loss.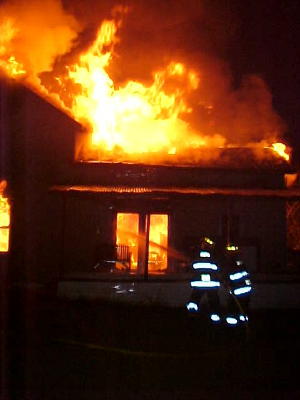 Joey McCune of Arnoldsburg lived in the house, which was located along US 33-119 a short distance from the Roane County line.
The Arnoldsburg VFD, the Upper West Fork VFD and the Spencer-Roane VFD responded to the blaze, along with Calhoun EMS.
There were no injuries reported.
More fire photos to follow