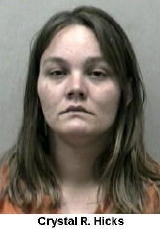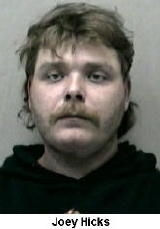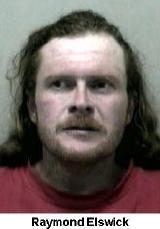 Three indicted in murder case
By David Hedges Publisher
Times Record-Roane County Reporter
Three people were indicted on murder charges by a Roane grand jury last week.
Raymond Elswick, 41, of West Main St. and Joey Wayne Hicks, 28, and his wife, Crystal Hicks, 26, were each indicted on charges of 1st degree murder, felony murder, kidnapping and conspiracy.
The charges stem from the death of Daniel Lee Burns, 51, of West Main St., whose body was found face down in a creek along Lick Fork Road on Memorial Day weekend.
Police said Burns, who worked as a carpenter, was invited to the Hicks couple's home at 511 Market St. to help with some repairs.
That was on Thursday, just before the start of Memorial Day weekend.
According to police, the suspects began to assault Burns after Crystal Hicks allegedly saw him make inappropriate contact with her 6-year-old daughter.
A neighbor who testified at a preliminary hearing said he saw three people on the porch shortly before 11 p.m. that night, kicking someone and yelling at them to get up.
The body of the person being kicked was dragged into the yard and appeared to be limp, the neighbor said.
The body was kicked some more before it was dragged, with the head bouncing up and down on the sidewalk, across the street to Crystal Hicks' station wagon, the neighbor said.
Read the rest of the story www.thetimesrecord.net