By Bob Weaver

Willis Murphy, 74, and his wife Geraldine, 72, fled their Leading Creek house after their electric went off and a fire started in the attic. The Murphy's suffer from health problems, according to their daughter-in-law Shelly Murphy, who came to the residence to check on them, discovering the blaze.

Calhoun EMS checked the elderly couple, and neither had to be hospitalized.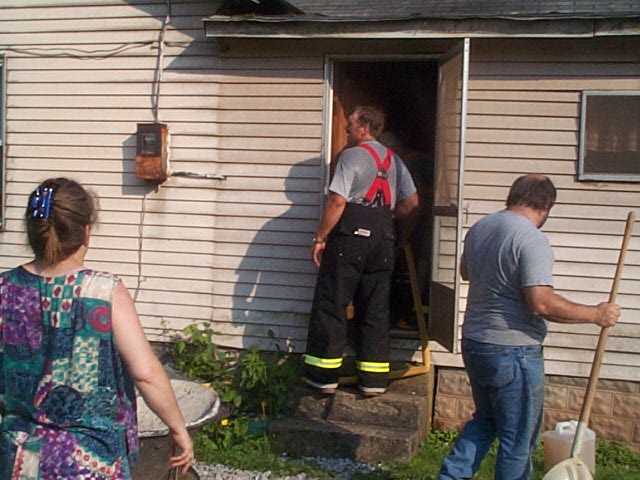 Firemen clean insulation from attic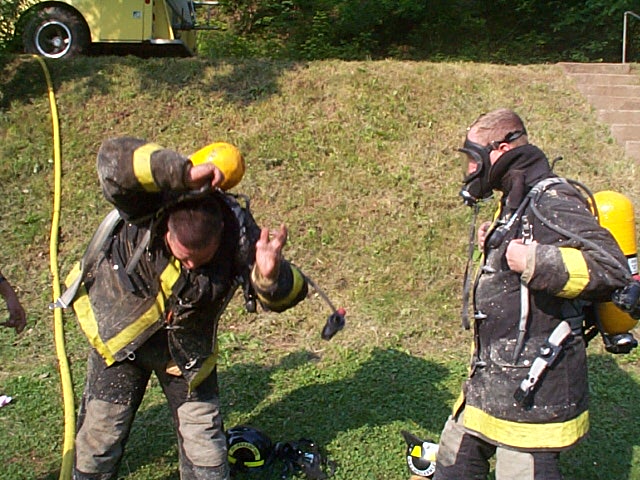 Firemen remove gear after attic blaze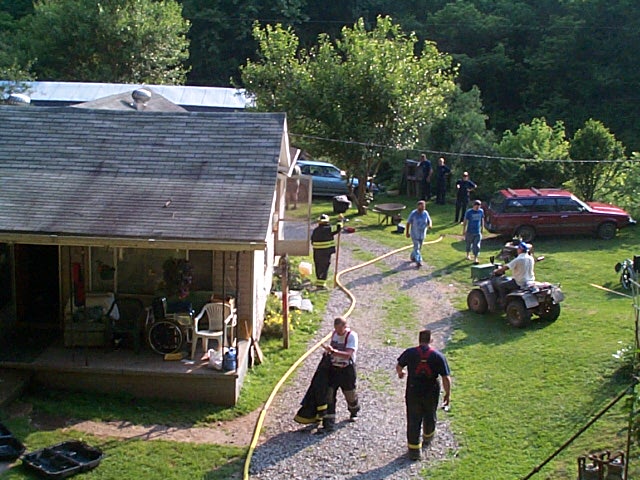 Electrical short causes fire in Leading Creek home

Firemen responded to the Leading Creek fire at 5:15 p.m. Friday in pre-summer temperatures reaching 95 degrees. The Murphy house is located about five miles off Route 16 near the Calhoun-Wirt county line, not far from Brohard.

The smoldering fire, started by an electrical short, was in the insulation as the Grantsville Volunteer Fire Department arrived, with smoke coming from attic vents. Neighbors had been able to get some water on the fire.

Firemen made access through the kitchen ceiling, removing a large amount of insulation. No estimate was given on damage, with the main structure still in tact.