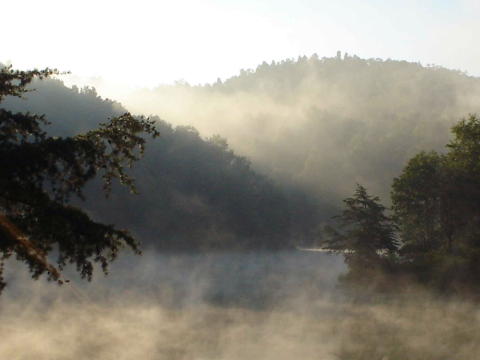 Fog rising from Spencer's Charles Fork Lake before fishing tournament
(Photo by Toby Wagoner)
Submitted by Toby Wagoner
Thirty-two registered anglers from across WV fished in the 2005 Labor Day Bass Tournament at Charles Fork Lake in Spencer.
The longest traveler was from Wayne County. Other entries came from Sandyville, Spencer, Calhoun County, Amma, Gandeeville, Pigeon, Cross Lanes, St. Albans and Elkview, according to WVRC radio personality Toby Wagoner.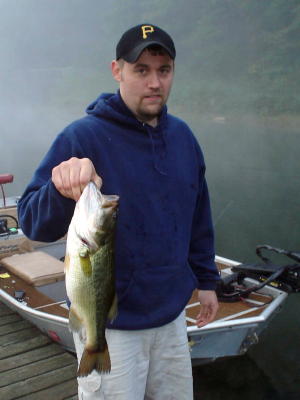 Shaun Murray
This year's winner was Shaun Murray 27, (above) of Sandyville. His bass weighed 2 lbs. 14 oz. He received $150 and a plaque
Second place was Joe Hall (below) 22, of Spencer. His bass weighed 2 lbs 02 oz.
Joe Hall
Most people caught something and all seemed pleased, even though they didn't win.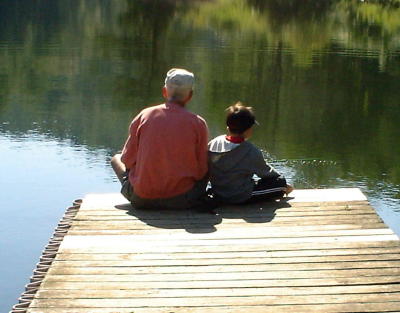 Young and old enjoyed the day together