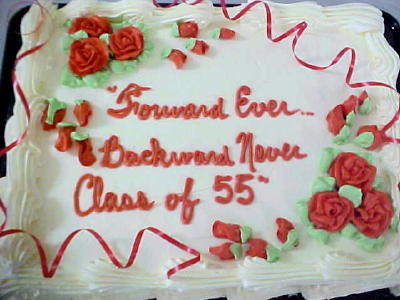 It was the class slogan 50 years ago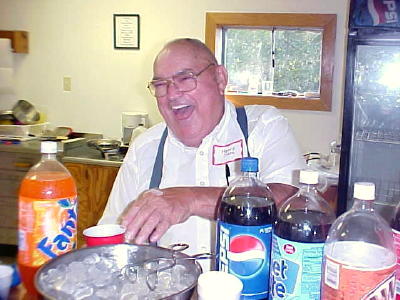 Harry Siers (and wife) had a great time cookin' for classmates
It has been fifty years for the Calhoun High class of 1955.
The '55 alumni came together this weekend, attending Friday evening's football game, going to a brunch at Helen Morris' residence, and to a get-together at Calhoun Park Saturday afternoon, which included a dinner.
A large number of the class attended the "golden anniversary."
Class member Burl Smith, Jr. filled in for one of the classes best known alumni, Lee Ox Johnson, who passed away this year. Johnson had been the class president. Smith said Johnson had really been looking forward to the event.
Well-known Calhoun chef and minister, Harry Siers (and his wife Terry), prepared the entire dinner, which was widely received.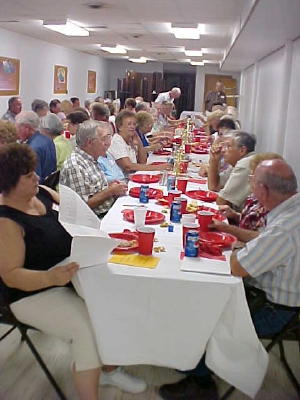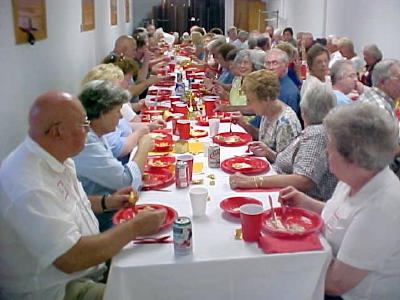 Time was taken to remember deceased class members: James McDonald, Merlin Riggs, Edward Starkey, Olen Ward, Sara Holliday Riddle, Aileen Evans Panrell, Dorla Rhodes Heater, Mildred Husk Townsend, Larry Blosser, Victor Yoak, Patsy Bee Feldman, Cletus Yoak, Norma Betts Collins, Russell Westfall, Robert Buck and Lee Johnson.