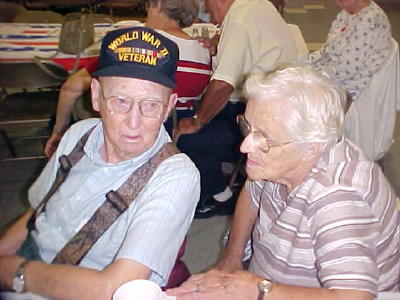 Dozens of Calhoun and regional vets and their families were honored ...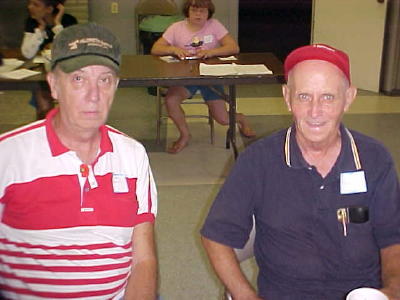 ... at the VFWs sixth annual appreciation dinner
Area veterans attended the sixth annual Veteran's Appreciation Dinner at the Arnoldsburg community building Saturday.
A large group of vets and their families attended the event sponsored by VFW Post 5959 and the Ladies Auxiliary.
The veterans from WWII to Iraq were honored after State Senator Donna Boley and Del. Bill Stemple gave the welcoming addresses.
VFW officers and DAV van drivers were recognized following the dinner, and area musicians Bob Beall, Eugene Parsons and Bill and Hazel Westfall provided entertainment.
VFW 5959 commander, Albert Tanner; Sr. vice commander, Victor Whytsell; Jr. vice commander Scott Mathess; Chaplin Bob Yoak; trustees Harold Moorehead, Adrian Ball and Randy Mackey; service officer Paul Whytsell; quartermaster Stan Norman.
Ladies Auxiliary president France Tanner; Sr. vice president Linda Staton; Jr. vice president Katheryn Burrows; treasurer Michele Smith; secretary Carolyn Thatcher; conductress Ernistine Ball; guard Freda Whytsell; trustees Lee Miller, Cheryl Davis and Marilyn Barr.
Van drivers recognized, Robert Yoak, Coleman Burrows, Adrian Ball and Dan Uplinger. Paul and Freda Whytsell were recognized for being the DAV coordinators since 1997.