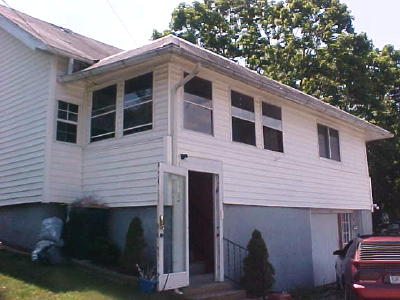 Meth bust at South Grantsville residence
of John M. Richards sends him to jail
Authorities have arrested a Grantsville man on drug charges related to the alleged operation of a clandestine meth lab.
John Manis Richards, 40, has been charged by State Police with attempting to operate a drug lab, possession of a substance as a precursor to manufacture meth and exposure of a minor child to meth manufacturing.
Sgt. Darrin Campbell of the Grantsville detachment said officers went to Richard's residence in south Grantsville after obtaining a search warrant.
Richards (pictured left), who has an arrest record on theft charges and sexual abuse, is incarcerated in Central Regional Jail with bond set at $60,000.
Sgt. Campbell said a field test was positive for the presence of meth, while officers did a search of the property. He said other charges are pending against Richards.
Campbell expressed concern that a minor child has allegedly been present around a clandestine meth operation.
Sgt. Tom Yanero, Trooper First Class Jeff Hunt and Grantsville Police Chief Ron Gordon also participated in the bust.
A search led by Trooper Hunt "observed a quantity of pseudoephedrine, along with plastic tubing, three bottles of "Heet," three bottles of iodine, acetone and Coleman camp fuel."
Officer Hunt reported "the presence of a minor child, who is the natural child of the defendant's domestic partner, in the same vehicle that was used to transport the meth lab."
Hunt said the chemicals found in the drug lab are volatile and is a risk to the safety of the minor child.
Richards could face 2-10 years in prison and a fine of $5,000-$25,000 over his attempt to operate a drug lab.
On the possession of a substance as a precursor to manufacture meth, Richards faces penalties of 2-10 years in prison and a fine up to $25,000.
Exposing a child to meth manufacturing, he is facing penalties up to five years and a $10,000 fine.
A preliminary hearing is scheduled in Grantsville tomorrow to determine if there is probable cause to present the case to a Grand Jury.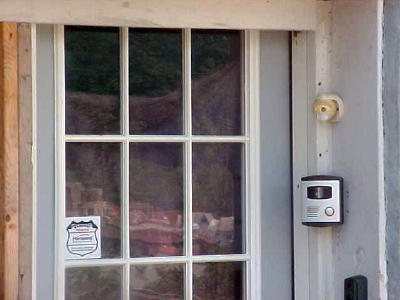 South Grantsville house has TV camera and security system at entrance