By Alvin Engelke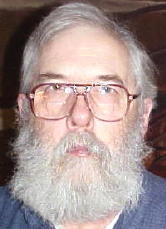 By Alvin Engelke
Rev. Juanita Lockhart filled her regular appointment at the Burning Springs M. E. church. Next Sunday (the 5th Sunday) all the Methodist churches in the county will gather at 10:30 A. M. at Sportsman's Park in Elizabeth for a combined service and Holy Communion. After the service there will be a picnic and special singing. All (regardless of religious background) are urged to come and have a great day. Those attending are asked to bring a covered dish, table settings and a lawn chair.
There were 247 riders in the Creston ATV poker run Saturday. Connie Boggs placed first, followed by Nick Lemley and Josh Taylor. Delmas Kellar won the 50/50. The community would like to thank all who came, those who worked the function, those merchants who donated door prizes, etc. and the folks who worked long and hard in the kitchen and in setting up the route. While a few said it was a little long, all said it was a great ride with lots of beautiful scenery and mud holes for those who wanted to play. While Casper Shuman and some local folks came to Creston on their four wheelers, a large contingent came down from the Akron-Canton, Barberton area and another group of folks came all the way from Michigan for the fun event. Of course there were a significant number of folks whose homes were closer.
Some made the round without a speck of mud while others came back soaked. One or two vehicles did not make it through the big mud hole near the mouth of Beaver Dam and tow straps had to be used. Also there was some call for "fix a flat".
The next Creston poker run will be scheduled when the leaves are turning in the fall. Rod Lynch will soon determine when the leaf color will be at its prime and then he will ascertain the date.
Dorothy Graham is home from the hospital but she is not doing very well.
Dora O'Dell is scheduled to consult a specialist after having some tests run.
Former Joker resident and Calhoun County Bank teller Delma Dawson passed away after a protracted illness.
Robert W. Browning, age 68, who was for many years the headman down at the Sandy Bend Girl Scout Camp, passed away. He was preceded in death by his wife the former Mary Tanner of Burning Springs.
Nancy Engelke is home after undergoing rehab at Western Hills. While there she talked with Mrs. Lawrence C. "Boxcar" Hamilton who noted that for some reason her paper quit coming and she doesn't get to read the Creston News. She was glad to see people that she knew.
Mr. & Mrs. Junior Brown and son Beelzebubba, Lula Hughes, Harriett Sturms and Dorothy Lynch were all attending to business in Grantsville.
A number of local residents attended the Wood County (Interstate) Fair at Butcher Bend while others are getting ready for the Wirt County fair.
Anna Engelke and the FunChester group returned after visiting Boston, Plymouth Rock, Provincetown and other highlights of that section. It was not learned if they visited Sen. T. "Swimmer" Kennedy at the family compound at Hyannisport. It was the anniversary of Mary Jo's drowning.
A meth lab was raided up the Richardsonville road from Creston at the mouth of Big Rowell. Seems the folks went to several stores in Belpre & Parkersburg buying components. Suspicions were aroused and the law was called there. At that point it was just a matter of waiting for the would be chemists to show up "at the laboratory".
Mr. & Mrs. Don Rhodes and Euell Russell were among those calling on C. Glen Arthur.
There was a great turnout for the Survivor Birthday party on the Umstead. There were 12 contestants divided into two teams with Maylynn Radcliff captain of the Redneck Team while Katie Radcliff was captain of the Heathen team. Casey Layton, Katie R. Johnson, Megan McCauley Ben Reynolds and Ashley deVore were on the former while Jacob Layton, Tyler & Kyle McCauley, Brittany Collins & Timmy Reynolds were on the latter.
The sole survivor was Jacob Layton and he won $50.00 while the runner-up was Katie Radcliff who pocketed $25.00. Survivor supporters were Jimmy Radcliff, Becky Johnson, Patrick & Cindy McCauley, Jason &Jennifer Edwards, Eddie &Stacy Layton, Mikey &Tracy Hill, Jim & Barb McClung, Rick McClung, Nelma McClung, Lisa Bibbee, Junior Bibbee, Jim Bibbee, Earnestine Bibbee, Danny & Joyce Radcliff, Jimmy & Brenda deVore. Maylynn really enjoyed her birthday weekend even though they had to eat overcooked okra, raw oysters, etc.
Dominion Transmission has announced that all gas that goes to the big stripping plant at Pine Grove in Wetzel County is to be shut in starting on July 26. The shut-in will also include gas that goes into the Eastern American gas line. The price for local Penn grade crude was $55 on Saturday.
Speaking of oil & gas a good crowd was on hand for the big shootout over the 24 wells and leases that were sold on the front steps of the court house in Grantsville. Thorn Roberts came from Elizabeth to attend the sale and Robert Matthey came from Ellenboro. Calhoun oil men included Larry Dawson, Cleston Nicholas & Francis Cain. There were some unknown (to most) bidders but they let it be a fight between the titans. Steve won out over Junior with a $400,000 bid for the entire package.
It was recently learned that Columbia is paying some gas at a rate of $8/MCF while other gas is only paid at rates from $3.20 to circa $4. It was understood that motions for summary judgment have been made in the big class action fraud suit against the energy giant which is part of the Rockefeller Standard Oil family of firms.
Sears, Roebuck & Co. has been calling in the Creston area. The other morning there was no electricity on the West Fork of the Little Kanawha and the repair man was having difficulty finding the problem.
D. S. Ferrell was attending to business in Spencer and Parkersburg.