By Bob Weaver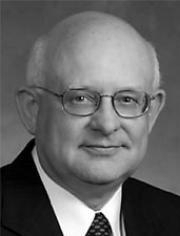 Just retired state schools Superintendent David Stewart has a new job with Charleston architectural firm ZMM.
The same firm to which he and the WV School Building Authority issued contracts, including Lincoln County's new $32 million plus school at Hamlin.
ZMM Architects said Stewart will help with efforts to secure business with West Virginia colleges and universities and help plan, design and finance public school projects.
ZMM has also designed a $23 million dollar renovation project at St. Albans High School and has ongoing projects in Harrison, Greenbrier, Fayette, Nicholas and Wayne counties.
The new Lincoln County school has been described as the most expensive school ever built in America for the number of projected students, including the costs of access, land and other related costs.
"Stewart's hire with this firm only validates the dynamic behind wholesale school consolidation in West Virginia," said Lincoln school board president Carol Smith. "Follow the money and you'll find the answers."
Smith said that Stewart, prior to his departure, did admit there are serious flaws in her county's consolidation plan, put forth by state officials.
The new Lincoln consolidated school, closing Harts, Duval, Guyan Valley and Hamlin schools, has been the subject of controversy since the state board took over the school system in 2000, particularly since it created long bus rides of one-and one-half hour each way, even more time for some students in the southern part of the county.
Lincoln school board members claim the take-over was driven by the county's failure to go along with the state's consolidation plan. The state says it was poor performance and management.
"That's not to say that Lincoln's school system didn't have problems, not unlike more than half of all the counties in the state," said Smith.
Stewart was a leader in the consolidation movement, overseeing the closure of hundreds of community-based schools in the state, claiming that curriculum will be improved and the schools can be operated more efficiently, producing better results.
State officials have quit claiming consolidation will save money.
Challenge WV coordinator Linda Martin said, "Dr. Stewart will unfortunately join the ranks of other leaders who have graced the state's educational system. The list is getting longer."
"But, it may not be business as usual," she said. "Things are changing," referring to Gov. Joe Manchin's commitment to stop long bus rides and slow down school consolidation. "Then, there is a bright light with some new leadership."