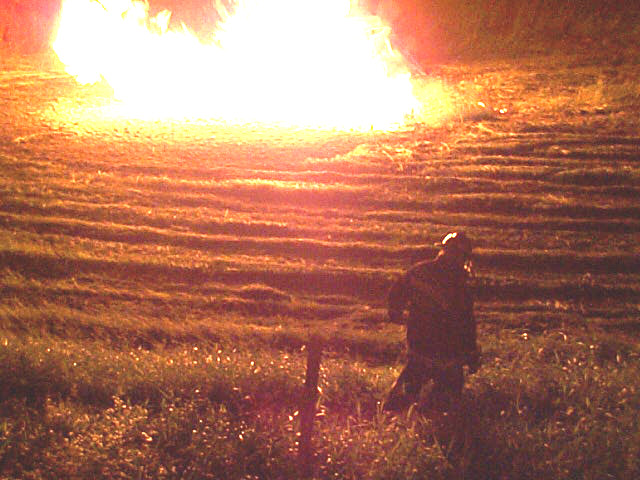 Fireman stands back from roaring blaze

6/2001

An Annamoriah man received serious burns Friday night when his mowing machine clipped a gas line valve. A spark from his farm tractor apparently ignited a high pressure gas line, sending roaring flames thirty feet into the air and blowing across a meadow.

Tony Arthur, about 40, was taken to Minnie Hamilton Health Care Center in Grantsville by Calhoun EMS for treatment of burns on the arms and face. Arthur, a welder for Dominion, was mowing grass on the former Mary Bryner farm on the Hur-Joker Road off Route 5.

He was then transferred to a burn center.

Firemen did not attempt to extinguish the natural gas fire, as a spokesperson for Dominion said the company was seeking to turn off the main line. A source at the scene indicated it was a 12" main. Gas company workers said it might be late morning before the fire would burn down.

Fireman Keith Smith said the fire department would assist the gas company in cooling the blaze. The Grantsville VFD responded with other emergency services at 9:15 p.m. and stayed on scene for several hours.

Update: Arthur miraculously recovered from the inferno.