By Alvin Engelke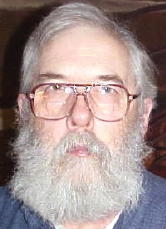 By Alvin Engelke
Emogene Park, age 76, of Minnora passed away. She was the daughter of Louie and Nell Boise Arthur of Creston. She was a longtime Kellwood (sweater factory) employee and the mother of local family historian Ann Newell.
Elah Gibson, age 93, passed away in Ravenna Ohio. The widow of Cliff Gibson the family formerly lived on Lemuel's Run.
The regular monthly meeting of the Creston Community Association will be held Tuesday July 5 at 7 P. M. at the Creston Community Building. All willing workers are urged to come.
Austin Westfall attended Bible School at the Brooksville Baptist Church. He reported having a wonderful time.
Donald Boggs went on a whitewater trip.
The one rain helped fill out the berries and kept the tobacco plants from dying but it is again very dry. While there was a fine crop of blossoms on the blackberries they can still dry up and the fine looking crop of elder berries can do likewise. Some folks have been picking raspberries. It was reported that under the "new" way things operate local growers will receive about $1.25/lb for their tobacco. It was not learned how much the Clintons' friends in Brazil will receive for their foreign grown crop. U. S. growers were encouraged to quit so more tobacco could be imported. While the price received by farmers has taken a major hit the retail price, thanks to taxes, has gone way up.
Rev. Juanita Lockhart filled her regular appointment at the Burning Springs M. E. church.
Denzil "Tinky" Hendrickson and Rev. S. E. Cooper, Jr. have both been on the sick list.
Mr. & Mrs. George Engelke were visiting at the Alvin Engelke residence. They were on their way to a class reunion.
Matthew Copen has been having chariot troubles.
Mr. & Mrs. Francis Lockhart were attending to business in Elizabeth.
Only 8 voters at the Burning Springs precinct supported the "biggest ever" bond issue to "pay off the debts" of the teacher's and judge's pension funds. Apparently most statewide voters took the view that giving politicians money and power is about like giving whiskey and car keys to teen age boys - a sure way to make a disaster. There was never really a full accounting of what happened when Uncle Anthony (A. James) came up short in the State Treasury. Had the bond passed one fellow was to be touted on the national scene but now the national legacy would likely fall in the same class as Harold Stassen, Lynden LaRouche and Albert Gore, Jr. One can bet one's bottom dollar that one politico will be very, very careful before he crosses the Blankenship family again for any reason.
The price of local crude oil rose 50 cents over the weekend to $56.25/bbl reflecting increased demand from Third World countries & lower U. S. inventories.
Some local residents received a good dose of the arrogance that Steven Canterbury, the regional jail boss uses in operating his high dollar facilities. Apparently he feels that he is untouchable and answers to no one.
It was noted that the State of West Virginia is purchasing crumbly sandstone although the vendor is supposed to be supplying high quality limestone. When questions were asked or complaints filed it was made clear that nothing was to be done about the problem. As the Buckeye timber man said, "Isn't there a place where one makes one payment and then he is left alone afterwards?" Obviously some in leadership positions feel that the West Virginia taxpayers have very deep pockets that can be cleaned out forever so others can live in luxury in Myrtle Beach and other plush spots where the "beautiful people' gather.
Dave Sheets and the Heavy Maintenance crew have been drilling and setting 60' piling down below the old Tom Alec Hopkins place. It was reported that the rock was hard and drilling was slow. Another individual noted that drivers should be protected from the UV light that comes from the electric welders that are used to weld the pilings together.
Frank Simmons mowed the berms in the Creston area and did a fine job.
Some local folks are just amazed at what lengths some in Washington will do to try to help the terrorists with the worldwide terror war. While the liberals and those in hostile foreign capitols and caves may all hate the president one would think that folks in America would not join forces with the nation's enemies to "win" at any cost. Until Hanoi Jane and her little buddy John & friends did their thing for Uncle Ho, such was considered treason and justice was quick and certain. It is clear why the "leaders" down at the Mouth of the Elk and in Washington want to keep a failing educational system for they think if they dumb down American no one will ever know the truth [until it is too late].
Mr. & Mrs. Robert L. Phillips made it back from their vacation but it was reported that Bob is now "pink" perhaps indicating too much exposure to the burning rays of the sun.
The FunChester group went on a spontaneous trip to Lancaster Pennsylvania where they stayed the night with Matt's mother. Then on Sunday they went to Hershey Park. Also Keith Collins now has a puppy named Sophie.