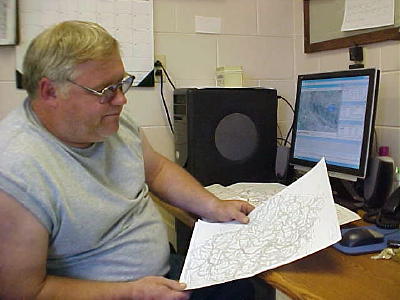 Dave Johnson elected Grantsville fire chief
The Grantsville Volunteer Fire Department elected a new Fire Chief last night, longtime firemen, former officer of the department and Calhoun's 911 Director, Dave Johnson.
The department also elected Craig Gherke, assistant fire chief; Steve Heath, captain and training officer; Jacob McCumbers, secretary and Richard Kirby, treasurer.
The board of directors includes Tom Fox, Richard Kirby, Jerry Riggs, Jim Garretson, Keith Smith and Mike Propst.
The department has ordered a much needed pumper and tank truck, with delivery expected this fall. The truck cost about $160,000, funded primarily by a $94,000 grant and $24,000 obtained through fund-raisers.
The pumper-tanker utilizes a 1000 g.p.m. pump and will carry 1,500 gallons of water.
The new truck will help the department maintain a lower insurance rating, which will help property owners have better insurance premiums.