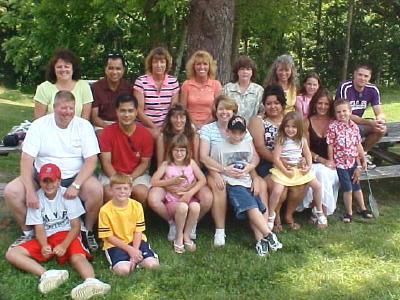 1st Row (L to R) Woody Taylor, Ben Taylor, Cassie
Staats, David Bugby, Chloe Bowen, Chance Bowen;
2nd Row (L to R) Jeff Taylor, Mo Olivas, Joyce Tanner Crouser,
Sandra Simers Bugby, Dawn Lopez, Pam Hanlin Bowen;
3rd Row (L to R) Barbara Bowers Taylor, Alex Olivas,
Judy Church Metz, Loretta Casto Smith, Teresa Boothe
Harris, Michelle Grimm Morrell, Mikalya Harris, John Bugby
The 20th anniversary CCHS Class of 1985 met at the new CM-HS and later enjoyed the day at the Calhoun County Park this past weekend.
"We're sticking right with it, doin' good," said a class member. "Very few on home confinement."
The class is planning a "really big" 25th reunion.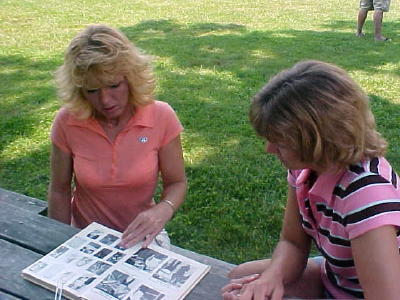 Reminiscing about school days