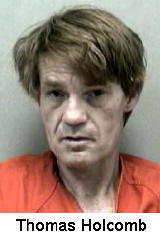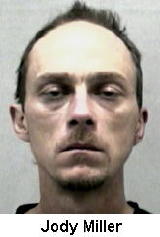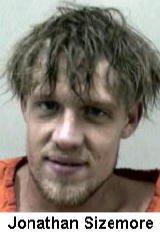 More Clay County meth arrests were made this past week near the Town of Clay as authorities continue their "war on meth."
The Clay County Sheriff's Department and the State Police arrested Jody Lee Miller, 34, last Friday for allegedly operating a meth lab. He was also charged with having a concealed weapon.
Following an all-night effort in the Hartland area, where police had been investigating Thomas Ray Holcomb, 38, for possible drug violations, authorities caught the familiar smell of meth waifing across the area near the Elk River.
Miller was reportedly in the process of dismantling a lab when he was arrested.
Holcomb, who was previously arrested on meth charges, was charged with malicious assault, unlawful assault, destruction of property and a DUI charge.
He was involved in an incident about a week ago with running down Jonathan Devlin Sizemore, 27, and Jody Miller in a car.
Sizemore was put in Central Regional Jail on a petty larceny charge.
The Clay Communicator, in a special issue of the bi-weekly newspaper, reported the meth problem in Clay County is epidemic, but said authorities are making a major effort toward arresting violators.