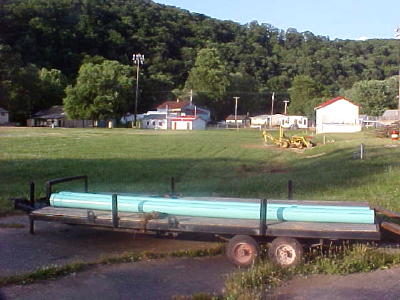 A walking trail at Wayne Underwood Field will soon become a reality.
The Calhoun Commission approved the $27,710 bid of A & E Asphalt yesterday.
The trail will circle the outer borders of the field, and provide a safe recreational and exercise trail for area residents.
Funding for the trail and other improvement projects are being made possible from several different grants, including the WV Department of Transportation, Sisters of St. Joseph Charities and the Parkersburg Area Community Foundation.
Commissioner Rick Sampson said "The water system at Wayne Underwood was really in need of repair. It is now complete."
Sampson said electrical and sewage service are being upgraded.
A picnic shelter will be constructed at the edge of the complex.
"In general, we're going to continue to clean up the field and remove old structures and bleachers," said Sampson.