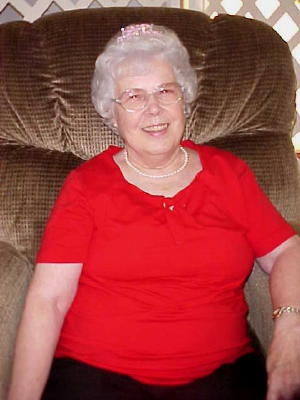 "They sure went all out"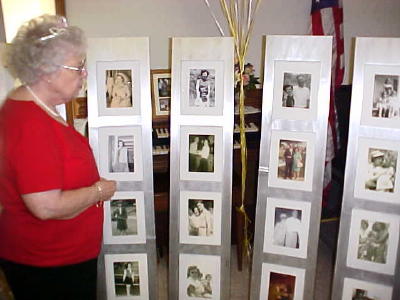 Gerry reminisces at photo collection in her honor
Grantsville resident Gerry Wallace celebrated her 80th birthday Saturday at the Grantsville Senior Center, with family and friends filling the room to honor her on the special day.
Gerry has been married to Jim Wallace, a native of Scotland, for almost 50 years. Gerry met Jim while roller skating in Elyria, Ohio. "He was a floor guard at the rink," she said.
Jim retired in 1981, and returned to Calhoun with Gerry to lend a hand with her aging mother. They have been here ever since.
"It was a wonderful gesture having the party. They sure went all out," said Gerry. "I thank them very much."
Gerry was the daughter of the late Frank and Elfie Fowler, and grew up on the hill between Phillip's Run and Pine Creek, attending the one room Steven's School, now standing at the historical area of Calhoun Park.
She had four sisters, Velma McEndree (deceased), Madalene Moore, Imogene Hoskins and Oleva Gainer. Also six brothers, Edward (deceased), Durward (deceased), Dale, Glen, Victor and Foster.
Gerry and Jim have been active in their church and frequently participate in activities at the CCCOA.