Article And Photos Submitted By Dan Cosgrove
Arnoldsburg School's MicroSociety Coordinator

One of Arnoldsburg School's most innovative and successful MicroSociety business ventures, "Genesis' Creations" (Mr. Thomas' 1st grade class), traveled to Charleston to set up shop at the Capitol Market (the old Farmers' Market) on Thursday, May 31

. Throughout the school year, Genesis' Creations made numerous craft products to sell during the school's "Market Days", gaining them experience in keeping sale records, handling money (the schools currency—Bee Bucks), understanding budgets, improving salesmanship skills, as well as giving them an overall understanding of retail operations. Their knowledge was put to the test as they ventured from the safe haven of the school's market to the "real thing!"

At the beginning of the school year, Mr. Thomas and the MicroSociety Coordinator built a greenhouse as one component to be used by Genesis' Creation. With support from Susan Capenter of Valley View Farm, and Susan Cosgrove of LeeJun Farm, the students planted a variety of seeds and maintained the growing plants until they were ready for sale. We would like to share some photos of their successful trip to Charleston.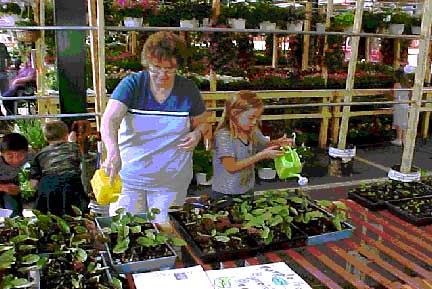 Rachelle Murphy and Pat Pittman (the class' foster grandmother) keep the plants watered and healthy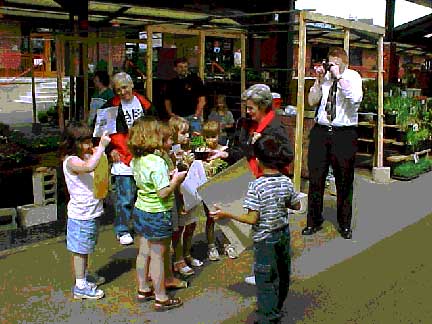 The Business Editor from the Charleston Daily Mail rushes to the scene to get the "scoop" on the newest business in town!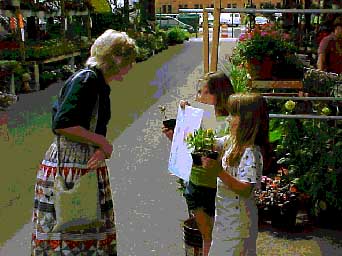 Kelcey Bourne and Brittany Hupp make a hard sale.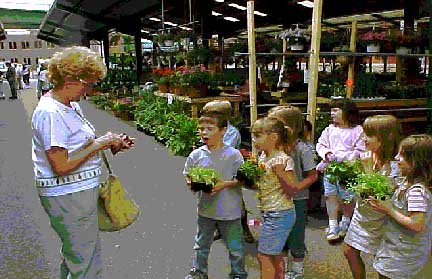 Brandon Carpenter practices his salesmanship skills and makes a sale!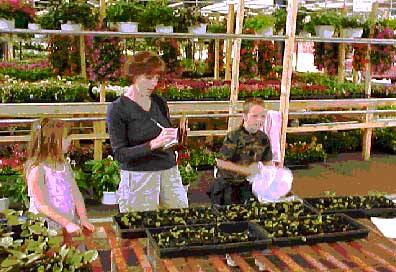 Cory Metz and Tyler Hart assure the customer "sure we take checks!"
Waiting for the next victim—I mean customer.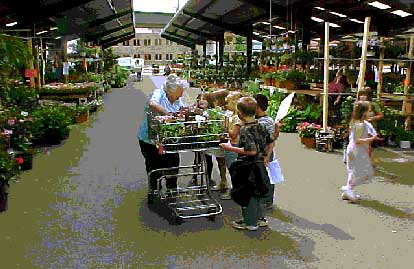 Surely you have room in your cart for a few more. . . .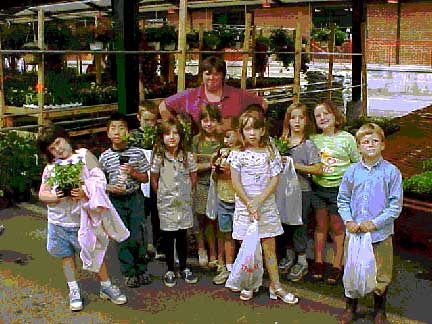 A special Thank you to Teresa Mayer of Teresa's "Greenhouse and Produce". Not only was she our neighbor who probably lost sales due to the tough competition from Genesis' Creation, but she also purchased ALL the remaining plants the students had at the end of the day. Please drop by and say hi the next time you're in Charleston. From Left: Sandra Ragland, Nathan Cosgrove, Cory Metz, Alex Warner, Tyler Hart (hiding behind Alex and flower), Savannah Church (directly in front of Teresa), Patricia Tawney, Brittany Hupp, Brandon Capenter (behind Brittany), Rachelle Murphy, Kelcey Bourne, and Jacob Allen.