It was a night of recognition - the All-Sports Banquet at Calhoun High School, held Friday evening.

An impressive list of high school athletes were recognized following a banquet for players, coaches and family members.

The prestigious Wayne Underwood Award went to Justin Price and the Lady Red Devil Award went to Ashli Cottrell. (SEE earlier Herald story).

Athletic booster Karen Conley welcomed the athletes and parents, and introduced Athletic Director Tim Davis.

Master of ceremonies Toby Wagoner kept the evening moving along, with awards being made by school coaches.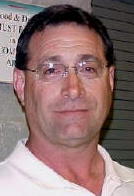 Parkersburg South Football Coach Mike Devol (pictured left) was the guest speaker for the evening, challenging athletes with character traits that it takes to be a winner. Devol praised the efforts of high school sports at Calhoun over the years, also recalling the days of football coach Wayne Underwood. "Underwood could have gone just about anywhere he wanted to coach, but he picked Calhoun County," he said.

WALL OF FAME AWARDS 2004-05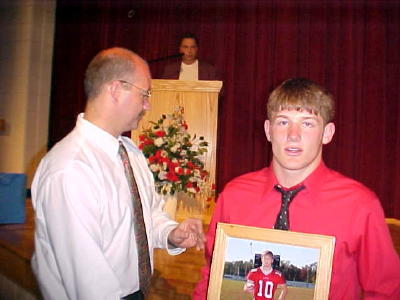 Wall of Fame Recipient - Justin Price being presented by football coach Bryan Sterns. He also received the MVP award for baseball.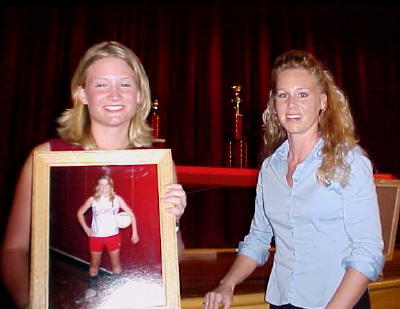 Wall of Fame Recipient - Kara Sears
being presented by volleyball coach Jessi Evans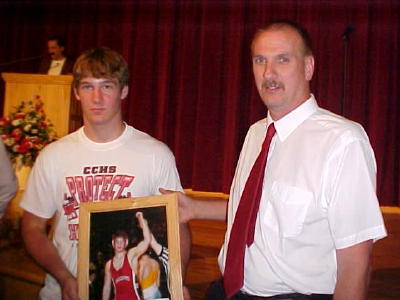 Wall of Fame Recipient - Paul Goodrich
being presented by wrestling coach Mike Stump
MOST VALUABLE PLAYER AWARDS 2004-05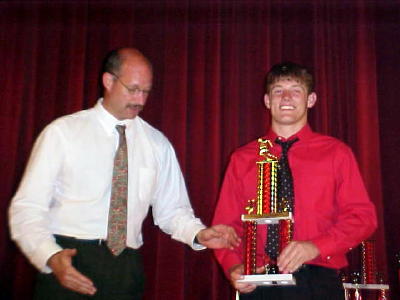 Most Valuable Player Football - Justin Price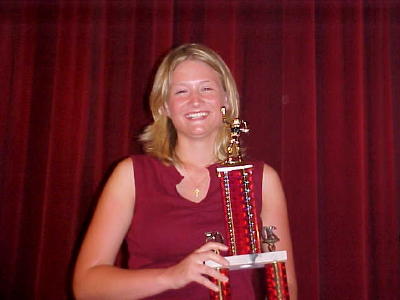 Most Valuable Player Volleyball - Kara Sears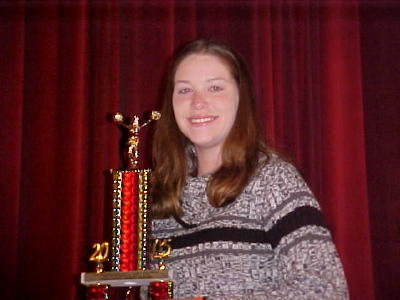 Most Valuable Player Cheerleading - Jeanette Starcher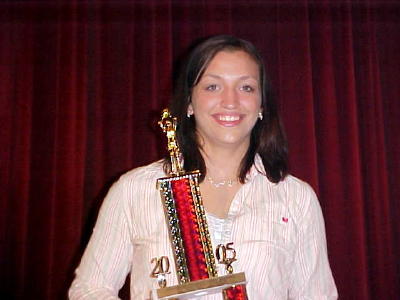 Most Valuable Player Girl's Basketball - Dani Church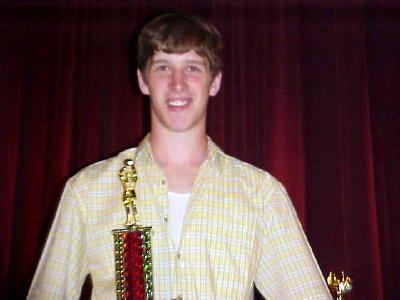 Most Valuable Player Boy's Basketball - Jake Perkins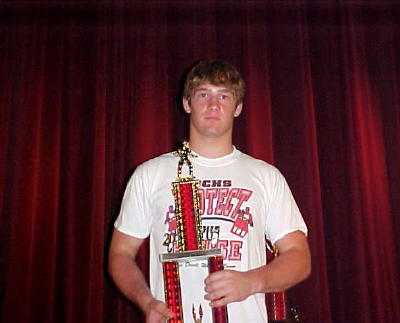 Most Valuable Player Wrestling - Paul Goodrich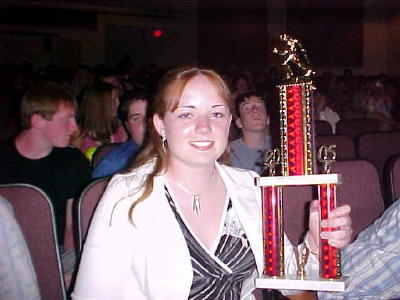 Most Valuable Player Softball - Ashli Cottrell
Most Valuable Player Cross Country - David Lee (not pictured)