By Bob Weaver

Dorse Sears of Orma started playing the fiddle when he was 13, but "I switched to the mandolin when I heard Bill Monroe. Mr. Monroe was and still is my inspiration for playing the mandolin." Sears received recognition at last weeks Vandalia Gathering in Charleston, along with two other Calhouners, Eugene Parsons and Jake Krack, all from Orma.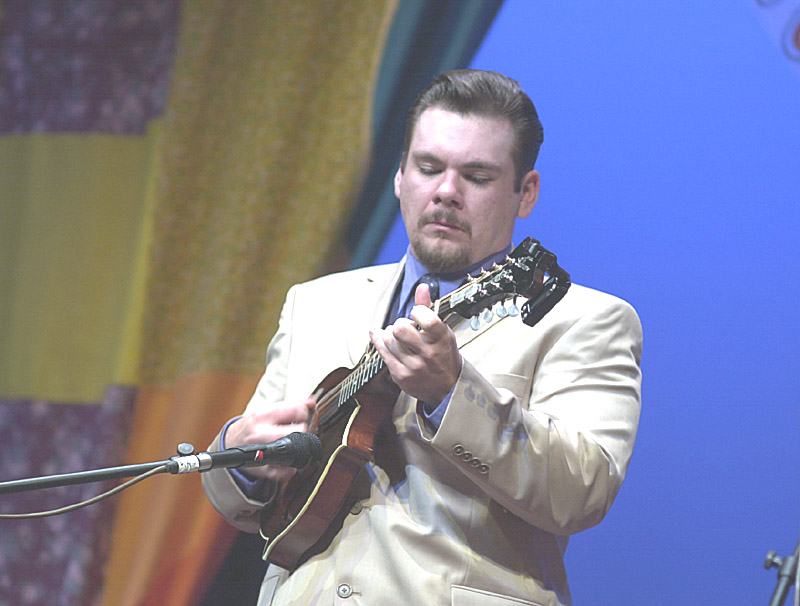 Dorse Sears, mandolin player

Sears performed a Vandalia tribute to Monroe, the late, great father of bluegrass. "I performed his mandolin masterpiece 'My Last Days on Earth,' which he wrote while battling cancer." The mandolin is re-tuned in D minor, and "It becomes a moving, haunting instrument." Monroe survived cancer and went on to die from a stroke at 84.

The Orma musician is booked every weekend through August in a half-dozen states, playing with former Kentucky musician Marvin Rose and Company. Sears and his group will be releasing a new CD in the next few weeks "A Face in the Crowd."

Sears has been playing with Rose for two years. "Our musicians come from all over West Virginia, as well as Kentucky. We're really proud of the music on the CD," he said. The mandolin player said he has been fortunate to have played with other local talent like Sonny Lowers of Orma, Carm Tanner of Nebo and Ron Truman of Jesses Run and "A lot of others, too."