By Alvin Engelke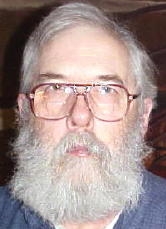 By Alvin Engelke
The Elizabeth middle school wrestling team will have an ATV poker run Sunday, May 22 at the Creston Community Building with registration starting at 11 A. M. For details one can contact Herbie Toney at 275-3674.
Gary Buchanan, Fred & Betty Bish, Jack Nutter, Eddie and Gloria Norman, Wanda Juart and Alvin Engelke worked Saturday on the playground equipment at the Creston Community Building. Fred had a piece made to put the big swing set together and "Welder" Nutter put it together. Gary fetched his tractor to lift and move items and the swing set is now in place. In addition work was done to other items and some dirt was moved for an upgrade. Special thanks go out to all who helped. The big welder finally laid down and a "buzz box" was called upon for some other repairs.
The Creston Community Benefit auction will be held on Saturday June 4 at 6 P. M. at the Creston Community Building. Although quite a bit of very nice merchandise has been donated, more is needed for a good sale. Those who have items to donate can call Fred Bish or Alvin Engelke and some heavies will be around to pick up the items.
The small bridge that was installed over Lemuel's Run near where Commodore "Dee" Starcher formerly lived has been closed because of the present unsafe condition of the structure.
Rev. Red Scott and Naomi Gilbert were calling in Creston over the weekend. They also attended the gospel sing at the Burning Springs M. E. Church.
One woman got her telephone numbers confused and called the wrong feller to say that she was "coming home".
A number of areas residents were calling at Sims' Greenhouse at Lucille to pickup flower and vegetable plants. They have a reputation for selling quality items.
Kenneth Belt was calling in Creston Saturday evening. He noted that one should hit Robert Lee Phillips up the side of the head with a stick of pepperoni.
Mr. Morris Tanner was obliged to go to the public shooting range to "sharpen his shooting skills". No doubt there are those who can fill in the details on Mr. Tanner's "tale of woe".
Bernice Holstein Dils, age 98, passed away in Parkersburg. She was born in Creston the daughter of Allen L. and Jesse Morrison Holstein. The H. W. Nida family currently resides in the Morrison residence.
The big deal of the sale by Allegheny Power to unload their natural gas business to Arc Light Capital Partners has hit a snag down at the Mouth of the Elk. There are two possibilities, 1) either the PSC is actually doing the job of protecting the taxpayers or 2) the right palms have not yet been greased.
Lincoln County political boss Wiley Stowers' son Greg who is the Lincoln County Circuit Clerk and two buddies, "Zeke" & "Ground Hog" were indicted by the federales for vote buying. It was noted that the Stowers family was able to have tax bills lowered and determine which roads were paved, etc. Some years back one of Wiley Stowers' bulldozer men was arrested by the Wirt County sheriff for running a 'dozer on the state road. The local DOH district engineer and maintenance engineer were royally chewed out by Stowers and/or his toadies who were on the state payroll at the Mouth of the Elk. They tried to intimidate the local road crew but, after that, the bulldozer traffic on state roads in Wirt County ceased for quite some time.
Mud Fork native Ben West was attending to business in Creston over the weekend, as were some of the Bollingers from Pine Creek.
The FunChester Group which includes Anna, Jesse Drew, Aggie, Larry, Keith & Matt attended the Belle Grove Plantation Beer & Ale Festival over the weekend.
Local residents were feasting on deep fried locust blossoms Sunday.
The price of local Pennsylvania grade crude was $47.50 on Friday. While Columbia has been paying royalties based on $4.25 gas, Terry Pegula's East Resources, which has the old South Penn Oil Co. (Pennzoil) leases, received $14.52 for December 2004 gas and $11.94 for January gas produced in Roane County.
Amy N. Ferrell and her Elizabeth soft ball team won their sectional playoff Saturday at Grantsville. On their return to Elizabeth the team was met by Andrew and the Wirt County VFD. They led them from Connections through Elizabeth with sirens, lights and the girls hanging out the windows screaming their victory. They will now play St. Marys to see if they can win the regionals.
Don Rhodes oversaw the addition to his rental trailer in Creston Saturday. From the looks of the family, they obviously need more bedrooms.
Mr. & Mrs. Jim Bush were attending to business in Creston on Saturday.
A cookout took place for Mother's Day Sunday at the Dorine Parsons residence. Donna Sue received a $20 gold piece, flowers and two gold necklaces for being such a good mother, wife and friend.
Mr. & Mrs. Robert Lee Phillips attended the Hundred Fireman's Festival. They left before the fight started which was settled using, among other things, big mean dogs.
Jodie Goff was calling on Charles & Euell Russell. The Russell boys had pretty flowers on their lilac.
Dorothy Lynch, as usual, has beautiful flowers in her yard. Her bleeding hearts were beyond compare.
Vandal Meadows was calling on area relatives and friends and visiting the graveyard.
The real estate developers from Ohio are again sending out cards to purchase land. They buy a tract and cut it up into pieces and let the W. Va. taxpayers deal with the ensuing problems. Also folks from California are trying to purchase cheap land locally. Perhaps they plan to move it to California.
The Old Timers Four Wheeler Club had a gathering at Creston Monday.