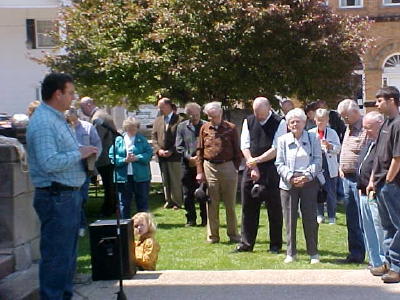 Community members turn out to offer prayer
The nation was lifted in prayer yesterday at the 54th National Day of Prayer at the Calhoun courthouse. The event was sponsored locally by the Minnie Hamilton Volunteer Chaplains Association.
The 2005 theme is "God shed his grace on thee."
During the service local clergy lifted up the leaders of the country, state, county, and city in prayer.
Also lifted in prayer "our children and their teachers, our Peace Officers, those serving the military and the veterans who have sacrificed to serve our nation."
Yesterday's event raised $555 for the local food pantry, according to Pastor Mary Zimmer.
Zimmer said the chaplain's group expresses thanks to those who attended and everyone who donated to the event. "We also thank the Committee on Aging Choir," she said.
The National Day of Prayer was established as an annual event by an act of Congress in 1952 and was signed into law by President Truman. President Reagan amended the law in 1988, designating the first Thursday of May each year as National Day of Prayer.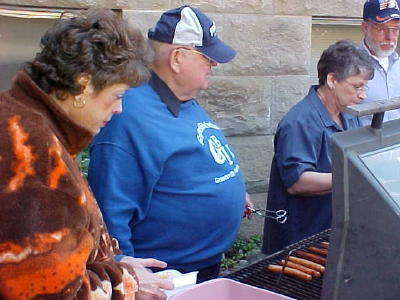 Concessions raised funds for local food pantry