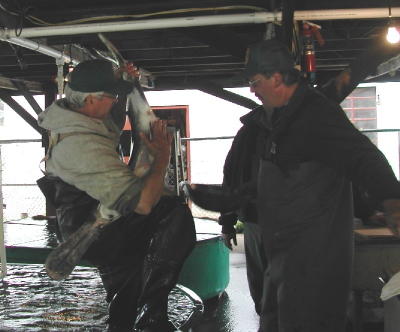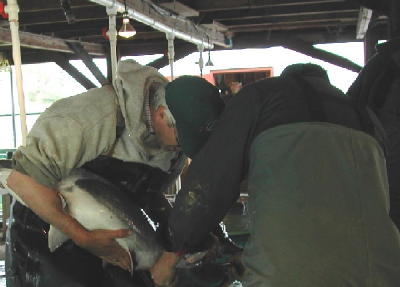 Team work to harvest Paddlefish eggs
Submitted by Diane Ludwig
For most of us, spring means setting out gardens or seeing the first robins. For aquaculture folks in West Virginia, it means something special - Paddlefish spawning.
Dr. Ken Semmens, WVU Extension Aquaculture Specialist, along with Rodney Null and Chris O'Bara of WVDNR, worked with mature Paddlefish at the Palestine Fish Hatchery Tuesday, harvesting eggs.
After the process was completed, the fish were returned to the Ohio River, unharmed.
Dr. Semmens served as the fish wrangler, while Rodney Null collected the eggs.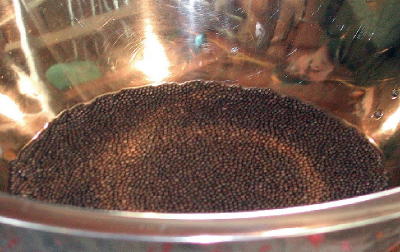 Bowl holding about 56 ounces of Paddlefish eggs
You can learn more about the Paddlefish at www.ohioriverfdn.org