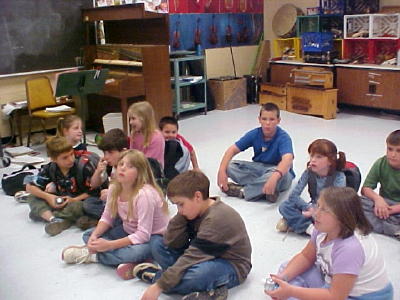 The Calhoun County Community Education Outreach Service organization (CEOS) along with WVU Extension Service had the third week of "Character Counts" during the after school "Heads Up" program at Pleasant Hill Elementary School on April 26.
"It's hard to believe we are already half way over with the program," said Diana Bailey. "I think the CEOS have had as much fun as the children," she said.
The pillars discussed were "Responsibility and Caring". Each child watched part of the "Character Counts" movie on "Responsibility and Caring" with Sandy McCumbers this week.
Jeanne Husk and Diana Shook did a Responsibility Exercise with the children; "One-Two!- Do your best in all you do!"
Emily Gainer of the Rush Run CEOS, went over the "dos and don'ts" of responsibility. Pat Radabaugh gave out prizes to each child that received a Courtesy Card from their teacher last week on "Respect".
The next class will be May 3, the topic will be Fairness with the Rush Run CEOS club teaching this class.