By Alvin Engelke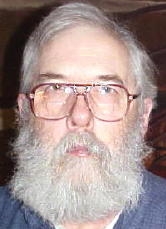 By Alvin Engelke
The Creston auction will be at 6 P. M. on Saturday, May 7 at the Creston Community Building. There should be a whole bunch of goodies, including pepperoni, yummy cheese and all the delectable delights from the kitchen. Be sure to bring a turkey story and find out who got the longest beard, etc.
There will be a sing Saturday, May 7, starting at 6 P. M. at the Burning Springs Methodist church. All singers and the public are invited.
Janet Dawson, age 64, passed away not long after she was diagnosed with cancer.
C. Glen Arthur is home after being a patient in the hospital at Grantsville. Dorine Parsons cooked him some beans with ramps.
At least one local resident got a phone call from "Jake" saying that the local Tee Vee Cable rates were going to go up and that he had an alternative. This was the first time this resident learned that there was a local Tee Vee cable. Surely, now these telephone salesmen wouldn't hoo doo anyone, would they?
A "real estate sales lady" sent a Creston resident a picture of a Florida waterfront home and yacht, the former of which is on stilts and the latter of which could pass as a rusty tub. Some folks will try anything.
The core drilling crew from down at the Mouth of the Elk River was in Creston getting water to drill one of the slips on W. Va. Route 5.
Ray Boggs and the "Retired Commodore" Mowrey killed a turkey so big down in Rock Camp that they had to cut a pole so they could pack it out between them. They were so tired when they got back to the hard road they had to go see Frankie Mowrey to get some breakfast. Mighty Morris Tanner bagged a 22 lb tom while the flustrated and fatigued Glen Long ended up empty handed.
While some report good luck harvesting morel mushrooms others report that the turkeys and the deer have wiped out their favorite patches. Poke is now up good.
It was learned that Thomas Badgett was named the road supervisor for Wood County. A well-placed source indicated that there would be a lot of restructuring of highways and other state agencies so that certain positions could be eliminated. That way those who lost their jobs could not complain that they were fired because of political reasons - of course in a one party state "there are no political reasons".
Madison Hardbarger was an overnight guest of her cousin Sierra Starcher. They had Kool-Aid, pizza squares and popcorn. Sierra noted that her little brother will soon be one year old and that he now walks and can say some words.
Rev. Paul Williams filled his regular appointment at the Burning Springs M. E. church. Special singing was provided by Paul as well as Sierra Starcher and Madison Hardbarger.
Both Eva G. Pennington and Nancy Engelke are scheduled to consult with their orthopedic surgeon.
Gary Buchanan was moving hay over the weekend. Cold weather had slowed down the growth of grass in pastures and even some meadows.
Roger Young was attending to business in Creston.
Nancy Engelke purchased a portrait photograph from Sheila Caim. Sheila has combined digital photography with her love of computers to produce some fine art work. Her recent portrait photography won her a first place and she will have a show at WesBanco soon. One can view her art at www.sheilacaim.com.
The price of local crude oil fell Saturday to $46.50/bbl.
The fraud lawsuit against Columbia Gas increased in magnitude in a significant way as NiSource the former parent company of Columbia Natural Resources and the owner of Columbia Gas Transmission was joined as a defendant. All these are/were part of the John D. Rockefeller Standard Oil Trust family of companies and their corporate policies have never really changed over the many decades since Ida May Tarbell wrote about how the family operated their businesses. On many of their wells and leases they have not increased the royalty for over a century. Of course sums that were significant in 1900 which have not been adjusted for inflation and the loss of the gold standard are now laughable. Back in those days it would have been considered good money to work with one's own team for 12 hours a day for $2.
Columbia Gas recently announced that they are going to develop a storage field in Hardy and Hampshire Counties. Earlier Columbia had sold some of their storage fields in Putnam and Kanawha Counties to Cabot Oil & Gas. With the planned importation of LNG (liquefied natural gas) from other nations there will have to be an additional 700 billion cubic feet of storage within 20 years. The local "big boys", Dominion/Hope and Columbia are considered leading players in the storage business. When gas is stored it is pumped in "dry" but it comes out "wet" which means it has propane, butane, drip gasoline, etc. which the storage company gets for free as they told FERC or its predecessor agency that the formations were "depleted" so royalties are not paid to the mineral owners.
Faye Kramer who lives in Ottawa Illinois called to check on the Creston Community cookbook. She reported that her son-in-law is not well. She was also inquiring about The Old Lizard.
The Creston Post Office had customer appreciation day April 28 with cookies and drinks. Emma Miller was the special postmaster for the day. Her great grandmother Emma Lynch was the Creston postmaster for many years.
Former Little Creek resident Manford Boise's World War II picture was recently featured on the Hur Herald.
After making comments about several "talking points" letters that were sent to the Parkersburg News the editor obviously "had a visitor" for this week he endorsed the Little Fiddler for yet another term in the U. S. Senate even though it is obvious that, at best, the man is senile and perhaps worse off than that. Recently a West Virginia group met with him and his staff. Although several efforts were made to discuss the issues with him, the only thing he would talk about was Irma's Alzheimers. The group later met with Sen. John D. "Jay Boy" Rockefeller IV who was amazed that they even got to see the Byrd man. He noted that nowadays Byrd seldom grants audiences to anyone, especially folks from West Virginia. Some years back he gave away the Panama Canal which is now run by the Communist Chinese. At that time he said he didn't care what folks in West Virginia thought about the deal.
The FunChester Group attended the Apple Blossom Festival in Winchester, Virginia. There were parades, crafts and such as is typical of small town festivals. They saw friends and such there. On Sunday there was a cookout at Keith's new house in Front Royal, Virginia.