By Alvin Engelke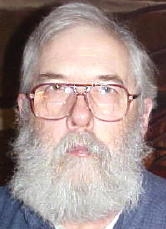 By Alvin Engelke
The big spring Creston ATV poker run is scheduled for Saturday, April 16. At 9 A. M. there will be a training course for young riders. Those participating should bring a birth certificate and a social security card (gotta make sure no illegal aliens or terrorists attend). Those going on the run will get to see lots of beautiful spring ephemerals along with wild turkey, deer, amphibians and all the signs and smells of spring. It should be a great day for family fun. For details call Donna Sue at 275-3202.
There will be a revival Thursday, April 14 at 7 P. M. at the Burning Springs M. E. church. Rev Roger Parson will bring the message. All are welcome.
Peach trees are blooming, red buds are coming out and quite a bit of ground has been worked up and grass is growing in lawns, meadows and pasture fields.
The Creston spring litter cleanup is scheduled for April 30. Workers need to meet at 9 A. M. at the Creston Community Building. Amy Ferrell is main one for the cleanups.
Becky Starcher reported that there have been a significant number of recipies turned in for the Creston cookbook although more would be great. This is a chance to make sure that grandma's special mix is never lost which puts one to mind of the time when a famous Creston cook passed away and the daughters got to asking one another about making corned beef. "Well mom told you, didn't she?" Unfortunately the answer was, "No, I thought she had told you."
Rev. Juanita Lockhart filled her regular appointment at the Burning Springs M. E. church. She, Steve and Sierra Starcher provided special music.
Nancy Hall was consulting her physician who gave her somewhat less than a good report.
Local residents were saddened at the death of Archie "Junior" Rose who apparently drowned while checking out a new canoe he had purchased. A large group of volunteers searched for his body and some high tech equipment was used. However, he was found by local folks using treble hooks.
Artis Hogue, age 83, passed away. Many may remember her mother Laura Starcher Hall who lived just up the hill from Creston (in what had been the old Allen E. & Inza Hopkins home) and she was the mother of Ann Lynch Wilson.
Alvin Engelke attended Clifford Carpenter's funeral up on the West Fork. He was laid to rest beside his mother who died in the influenza pandemic in 1918. It is often noted that the world is overdue for a new flu that, like back then, killed millions worldwide.
Grace Opal Connolly, age 96, passed away in Jacksonville Florida. She was a sister of the late Buford Nichols.
Frankie Mowery and a number of her family including the retired "Commodore" attended the big ramp feed at the Upper West Fork Park. Everyone reported being served fine food and very tasty ramps. One news reporter was asking where folks were from and one fellow in the line said, "I'll bet this will fake her out" as he began to speak Russian.
Maywood C. Pursley was attending to business in Creston.
Anna Engelke attended a picnic with the FunChester crowd at the Ramparts. She was also attending to business for two days in Washington, D. C.
Mrs. Holly Roscoe Greathouse, Jr. was attending to business in Grantsville.
The other day when it was reported about who came to share a meal with Mr. & Mrs. Ira J. Lynch, Sr. their son Tim was, inadvertently, left out of the guest list. Well Tim felt real bad and wondered if he had been banished from the family for some real or imagined fault. However, it was just an honest mistake. It should be noted though that he is an eligible bachelor with both a steady job and a home.
Many local residents followed the ceremony following the death of Pope John Paul II. A man who was fluent in 8 languages would have to be considered one who had the "gift of tongues". He could also function in several other languages. While those who own the mass media are generally anti-Christian they had little choice this past week but to relate to the world the work of one of the more fruitful of the vines in the vineyard. He will be missed. One other thing about him was how he dealt with sickness and adversity. He kept on going giving us an example of how one should live.
Danielle Burns, Jane Engelke and husband Wilbur Schenerlein & little Cosmo motored to Baltimore to attend the USA pageant that will take place Monday evening at the Hippodrome Theater. Kristen Morrison of Ripley will be representing W. Va. Jane Engelke, owner of Elizabeth Michaels dressed Miss Idaho and Miss D. C. She also designed an introduction outfit for Kristen Morrison. The local group plans to take in Baltimore's water front and it is hoped that Cosmo does not decide to hunt waterfowl again. Little Cosmo is also appearing in a TeeVee ad for Mother Earth foods.
The price of local Penn grade crude oil fell 75 cents Saturday to $50/bbl. The price of natural gas took a jump and all of this continues to fuel a drilling boom. It was reported that a well a week is being drilled in Marion County and one outfit is buying another rig so that more holes can be punched quicker.
Hillary Clinton was out on the campaign trail again the other day. The following quote from her might deserve some thought about how she would rule, "As long as the people think they are free that's all that matters." Her senior thesis from her ritzy undergraduate college still remains locked up under seal so folks can't find out what she really thinks. That was back when she was defending domestic terrorists and such.
The Wirt County Farm Bureau will hold its regular meeting Tuesday, April 19 at 8 P. M. at the road garage in Elizabeth.