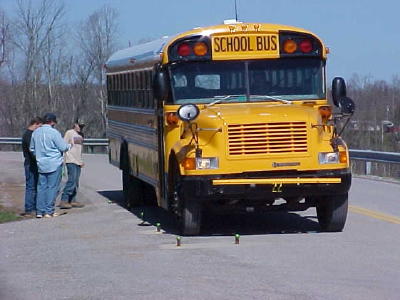 It is slow and cautious moving through ...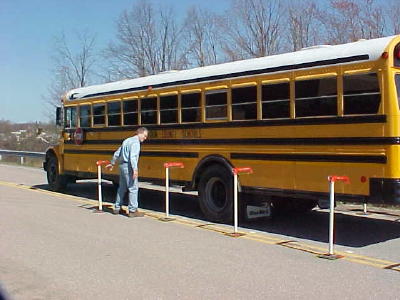 ... and clearing the markers in the course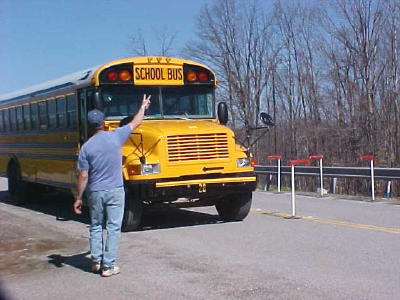 Bronson Hickman tells driver he did a good job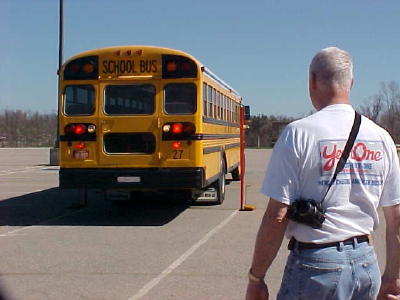 Donnie Pitts watches driver back into a really tight squeeze
Calhoun's bus drivers spent Saturday honing their driving skills at their own Bus Roadeo at Calhoun Middle-High School Saturday.
One of the frequent winners in state and national competition, Bronson Hickman, actually went through the complete course without a bobble. "It was the first time in all these years I managed to do that," said Hickman.
Transportation supervisor Donnie Pitts said "It is amazing what these guys can do, including some of the newer drivers."
Pitts said several of the drivers will go on to other competition in the state.