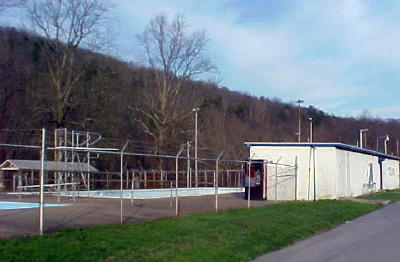 Grantsville council closes pool, permanently
After 42 years Calhoun's only public swimming pool is being shut down.
The Grantsville town council voted to shut down the aging pool during Monday's meeting.
Mayor Neil Blankenship expressed concern for the safety and health of people using the facility, saying he had obtained estimates that repairs could run over $150,000.
"We just don't have the money to keep it open," he said.
Blankenship said attendance at the pool has continued to decline for several years, indicating the area has a declining population of young people.
Members of the town council said they found it to be a difficult decision.
Blankenship said pool budget funds could be put to other uses, like patching town streets.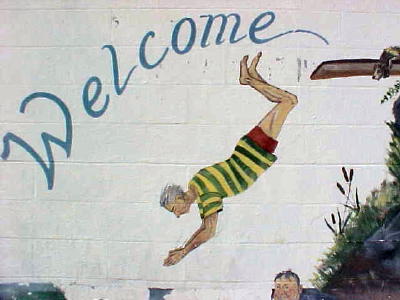 The welcome sign coming down on municipal pool
Council members voted 4-1 for the closure, with JoAnn Stevens abstaining. Stevens said she understood why the pool must be closed, indicating she does not want it to become another eyesore in the town, falling down around itself.
Council was advised that the pool has been "written-up" several times because of cracks in the concrete, in addition to not having a separate room to store chlorine, lightning proofing the fence, improper ventilation in the pump house, no flow meter and numerous other concerns.
Efforts to obtain a public pool were started by a group of high school students in the 1950s, but it wasn't until 1963 the project got off the ground.
Outdoor public pools, which are generally open only three months out of the year in West Virginia, are difficult to financially support in rural areas.
Indoor heated pools and exercise centers have become more popular, and are better used by the state's aging population.