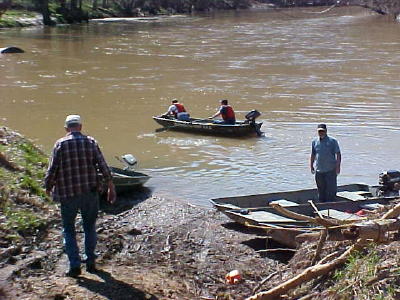 Search boats being launched this morning at Munday Beach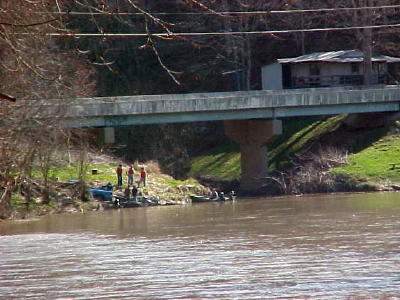 Search efforts starting at Munday Beach, the mouth of Leading Creek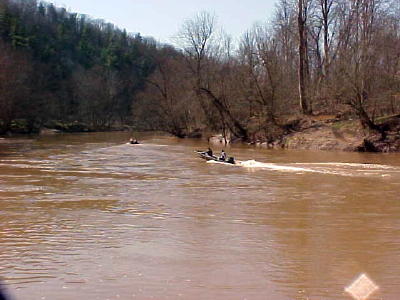 Boats head up river against swift current
Members of the Wirt County Volunteer Fire Department joined local emergency services and other volunteers in dragging the Little Kanawha River for Junior Rose, 71, missing since yesterday evening.
At least five boats were being used in the swollen river, but authorities said efforts to find the man were being hampered by the swift water.
Rose, a resident of Straight Creek, took his boat to Munday Beach yesterday evening about 5 p.m., launching it in the river. Family members reported finding an empty boat about four or five hours later.
Roy Pursley, Assistant Director of Calhoun OES was at the scene this morning, in addition to Sheriff Carl Ballengee, who was using his dog Khan to search the river banks.
Members of the Rose family have been waiting along the river at Munday Beach at the mouth of Leading Creek, a short distance from the Wirt County line.
Emergency services responded to the popular Munday Beach area last night, calling the search at 12:30 a.m., resuming the operation this morning.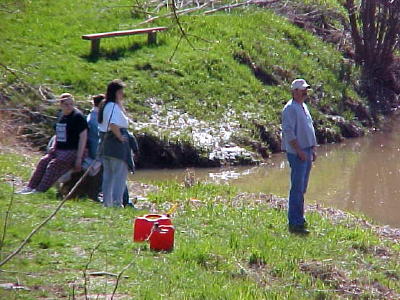 Family and friends wait along riverbank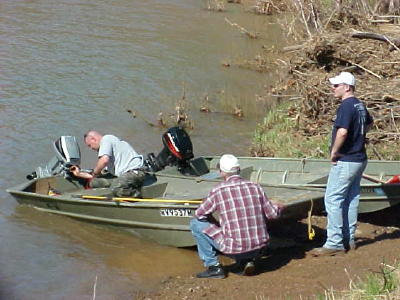 Grantsville VFD launches another search boat