Authorities investigating scene along 14 where bodies were discovered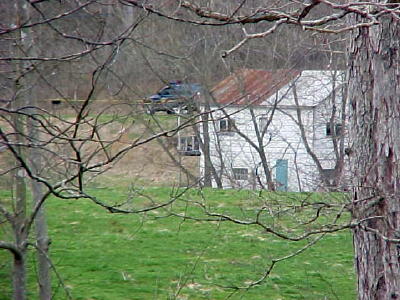 911 was contacted after a body was discovered near this
house between the Roane line and Palestine, Wirt County. Blood trail between trailer and house.
11:30 AM - The Wirt County Sheriff's Department is investigating the discovery of two bodies found Friday morning along State Rt. 14 between the Roane County line and Palestine.
The area was being treated as a crime scene by the authorities.
The Sheriff's Department was notified that the bodies of a man and a woman were found around 7:30 this morning. One body was found inside a mobile home and the other body was found in a ditch in front of a house or mobile home.
The mobile crime lab from Charleston was being summoned to the scene.
Unconfirmed sources at the scene said one of the victims was a 21-year-old male, stating that they believed an SMALL infant was inside the dwelling.
The names of the two victims have not been released, nor any statements regarding the cause of death.
Police placed markers on the asphalt, making a trail down the highway toward where a body was discovered appearded to be linked to blood.
Traffic through the area has been closed at various intervals.
The location was west of Lucille on Rt. 14 near Sim' Greenhouse.
The bodies are expected to be taken to the State Medical Examiner's office.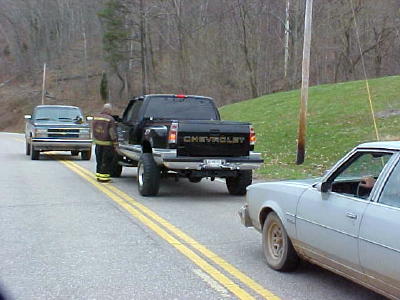 The Reedy Volunteer Fire Department assisted in traffic control, traffic closed on Rt. 14 for a considerable time while investigation continues