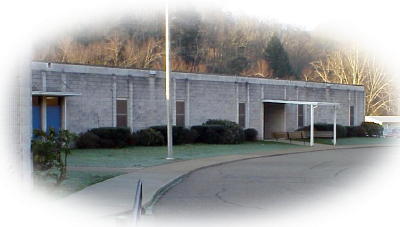 By John D. Bennett, Director
Calhoun-Gilmer Career Center
An update on activities at the Center for mid-February through March is quite lengthy. We held our Administrative Council meeting February 22. We held our Local School Improvement Council Meeting on February 23.
During this meeting the LSIC approved to draft a letter to United States Senators Byrd and Rockefeller and Representatives Capito and Mollohan requesting their support for continuation of "Carl Perkins" funding for vocational (career and technical) education, which President Bush eliminated in his proposed 2006 Federal Budget.
The Gilmer County Board of Education came to the Center on Monday evening February 28 for their linkage meeting with the center. The Gilmer County Board members were given the opportunity to tour the facility 1 hour prior to the meeting. Representatives of the Center briefed the Board of our activities this year.
I traveled to Washington, DC and met with aides to Senators Byrd and Rockefeller, and Representatives Capito, Mollohan and Rahall to express the need for continued funding for Carl Perkins vocational funding and Tech Prep.
This year Calhoun-Gilmer Career Center receives $22,306, Calhoun County Schools receives $13,674 and Gilmer County Schools receives $12,197 from Carl Perkins funding for a total of $48,177, which truly benefits the students in Calhoun and Gilmer County schools.
Since returning I learned that the Senate passed Carl Perkins funding 99-0. It was then included in the Senate Budget Resolution 100-0. The House of Representatives is yet to act. Please contact your representatives and let them you support this measure.
Toyota Motor Manufacturing, West Virginia, Inc., Buffalo, WV donated a transmission and 6-cylinder engine to our automotive lab. I borrowed a county truck from the Gilmer County School system to transport the items back to the Career Center.
John Myers, Manger, Corporate Administration, Toyota, at Buffalo, WV was the contact that made this happen.
I attended the State Technical and Adult Administrators Conference in Charleston. As a member of the legislative committee for the West Virginia Council of Vocational Administrators I presented a legislative update. Delegate Brent Boggs attended our Friends of Vocational Education breakfast.
I have been appointed to serve on the West Virginia Department of Education's High School Task. I traveled to a meeting in Charleston to make recommendations concerning curriculum. I left Charleston and traveled to Pittsburgh to participate in the Career Pathways Strategic Improvement Coalition (CPSIC) Regional Workshop.
The concept of this program is to aid high school students to take college credit courses, which will transition to college with postsecondary credits already in hand.
I have also met with representatives of the Forestry Association, Fairmont State College and Federal Corrections Institute - Gilmer to pursue offerings in post-secondary education. Linda Cronin, Central WV Tech Prep Coordinator, met with our faculty to discuss EDGE (Earn a Degree, Graduate Early) credits for several of our courses) during our Faculty Senate meeting
. She, also, discussed a wrap around program with Fairmont State Community Technical College where our students could earn credits in the career and technical area that could be wrapped around classes at FSCTC to earn a two-year degree.
Dr. Stanley Hopkins, Assistant State Superintendent of Schools, attended our Administrative Council meeting in March. He will be making an appointment to fill the vacancy of Sallie Harrington on our administrative council in the near future.
Several of our students have been busy preparing for State SkillsUSA Competitions April 8 and 9. We would like to thank the following individuals and businesses for their financial donations to help with this trip: Mrs. Georgia Burke, Glenville; Smith Land Surveying, Inc., Glenville; Star Weld, Spencer; Kentucky Fried Chicken, Weston; Flying "W" Plastics, Glenville; WACO Oil and Gas Company, Glenville; Calhoun Insurance Agency, Grantsville; Tim Robinson, Tanner; and Hardmans, Glenville.