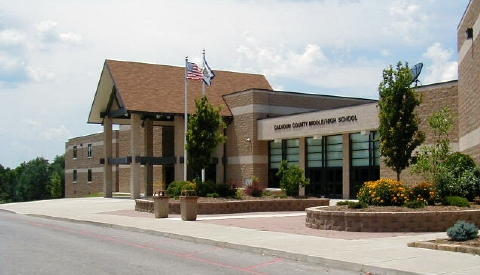 Calhoun Middle-High School has been given full accreditation status by the state's Office of Education Performance Audits, according to Calhoun school superintendent Ron Blankenship. A 2004 audit indicated several shortcomings, which have been corrected.
Kenna Seal, Director of the OEPA, said "During our visit, the team found the Calhoun Middle-High School and the Calhoun County School system had complied with the non-compliance's and followed the recommendations."
"We are very pleased with the ways in which Calhoun Middle-High School responded to the problems in 2004," said Director of Curriculum Greg Cartwright.
Cartwright said the school worked very hard in the identified areas and their efforts have paid off with positive results.
"CM-HS continues to have full accreditation and Calhoun schools maintain full approval status," he said.