Submitted by Barb McKown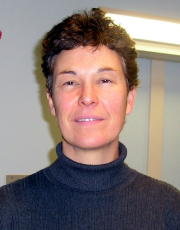 Pick Your Path to Health (PYPTH), a community-based program of Minnie Hamilton Health Care Center, had a busy March with two meetings scheduled in the month. February's meeting was canceled and rescheduled for March 7th. The facilitator was Pat DeMeio (left) a family nurse practitioner with MHHCC. The topic of the session was "Weight Management." Pat spoke to the group about the importance of a healthy diet as part of daily life. She gave a power-point presentation on sensible ways to lose weight.
Each participant was given a food scale. Sherry Butt won the door prize.
Our regularly scheduled March meeting was held on March 21st at the Calhoun Middle/High School. The topic was "Physical Activity" and featured speaker Donna Shanholtzer, a family nurse practitioner at MHHCC. Donna led a discussion on the importance of being physical active, not only as a preventive measure against heart disease and stroke, but also to feeling and looking your best. "Good health doesn't cost money. It only costs time." Donna demonstrated some simple exercises for the group. She recommended walking as a moderate-intensity exercise that is good for everyone, even those with health problems such as heart disease, diabetes and arthritis.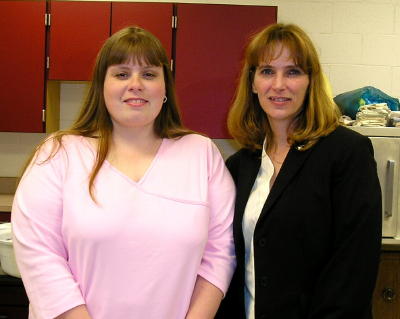 Program Coordinator Kelley Cain and FNP Donna
Shanholtzer discuss ideas for physical activity
Each participant received a pedometer and the door prize was won by Martha Harris. Refreshments were provided at each session. The next PYPTH is scheduled for April 25th at Calhoun Middle/High School starting at 6 p.m. The topic will be "Alcohol and Drug Abuse." For questions about or information on joining PYPTH, please call Kelley Cain at 354-6144.