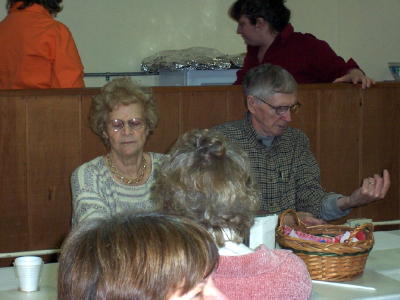 Submitted by Brenda McBride
West Fork Nutrition Site celebrated its 4th Anniversary Tuesday.
Mike Ritchie and Brenda McBride of the Calhoun County Committee on Aging joined the Senior Citizens for the event.
"The seniors had a wonderful covered dish dinner, enjoyed some good music thanks to Larry Cottrell and Sharon Knotts and had fun door prize drawings," said McBride.
Ritchie, director of CCCOA addressed the seniors present, thanking them for supporting the services offered at the West Fork site.
"Hopefully, by next year, the 5th Anniversary celebration can be held at the new building being built by the Calhoun County Career Center Building Department, " said Ritchie.
Photos courtesy of Brenda McBride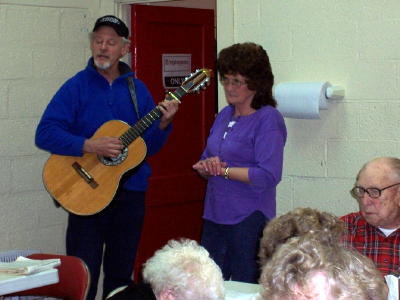 Larry Cottrell and Sharon Knotts provide music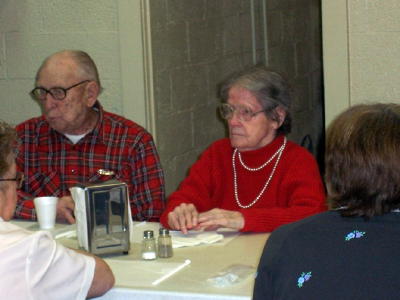 Seniors enjoy lunch ...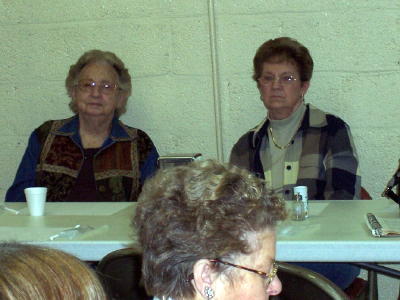 fellowship ...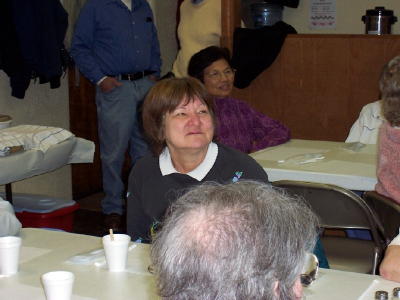 and fun ...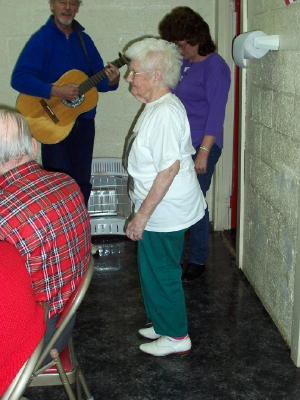 Lucy Marks prepares to dance a jig