By Alvin Engelke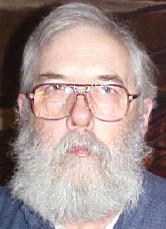 By Alvin Engelke
Rev. Paul Williams filled his regular appointment at the Burning Springs M. E. church.
Mary Wolverton who was transferred to Minnie Hamilton's extended care unit is not at all well.
Charles & Euell Russell were both consulting their physician at the Minnie Hamilton facility in Grantsville.
It was understood that the draconian anti tobacco rules passed by health departments in nearby counties made it a $1000 offense to light up in a "company truck" even if one were the owner and that the intent was to also ban snuff, chewing tobacco, pipes and cigars even though tobacco has been part of the local economy since the earliest settlements. Likely these folks will be out to ban ice cream, buttermilk, yogurt, ramps and Limburger cheese. The same amount of effort would shut down all the meth labs and cocaine dealers in the area but obviously such is not part of the plan.
Anna Engelke, Keith Collins & friend Matt, Helen & Sally Morris, along with Sarah Rhodes and daughters Michelle, Emily & Rebecca were skiing at Canaan over the weekend.
Until a cold snap with a little snow came along the crocuses were blooming, especially those in Dorothy Lynch's lawn next door to the Creston post office.
Arley Parker the contract hauler had a 35-minute late slip the other day but had made up 30 minutes of the time when he arrived at Creston. On Friday when it was slick in Parkersburg Jack was about 40 minutes late but, as he stated, there were wrecks everywhere (in Wood County).
One local resident reported seeing a bunny rabbit on Ann's Run the other evening, the first one he had seen in quite some time.
Several local residents have been following the debacles that seem to be taking down the old so-called mainstream media. First Dan Blather got caught using forged documents trying to smear the president and now the head of CNN got caught telling "whoppers" about our soldiers in Iraq. The New York Times, sometimes referred to as the Slimes, earlier talked about the big tobacco patches on Mayberry Run. Some of these folks should read what happened to the Hebrew children when they were "murmuring against Moses" during their sojourn in the wilderness. Well-known columnist Thomas Sowell summed up the activities of those who would use the media to practice fraud against America and its citizens. He said, "A gullible public learning only what is filtered to them by a biased media is not a hopeful sign for the future of a democracy."
With the Legislature in session down at the Mouth of the Elk River local residents would do well to keep on top of the action for if they do not, and if local county officials do not keep abreast of "low key legislation" one might get to go to either Flatwoods or the former Doddridge County or somewhere to make a trip to the Court House. In addition taxes would, of course, have to be raised to pay for the new facilities that the consolidation gurus want to "make us modern". Those who have tried to follow the doings during the Legislative session have found out, in the past, that accurate information is very hard to find as the big media do not cover the session very thoroughly.
The price of local Penn grade crude went up to $45/bbl while some natural gas sold down a little south of the local area fetched $11.46/MCF.
It was learned that things are now hopping in Tyler County with Triad being one of the key players. Cabot Corp, which is one of the largest mineral owners in Wirt County, has been picking up more leases in Wood County, even in Slate District which does not have a history of drilling success (at least as presented for public consumption).
An old flame from Wood County came to see the lovely swinging grandma at a friend's house in Creston. His name had to be left out so he wouldn't end up on the wrong end of the rolling pin and a large cast iron skillet.
The lovely Dorine Parsons locked herself out of her house until a friend came home with a spare key and let her in.
Chuck & Melissa and family were visiting Mr. & Mrs. Don Rhodes.
C. Glen Arthur was attending to business in Grantsville on Saturday.
Olin Williams who is a son of George Williams who lived on Ground Hog called to report that he is about to celebrate his 99th birthday. He said he was getting along fine and keeps up with the local area through the Creston News.