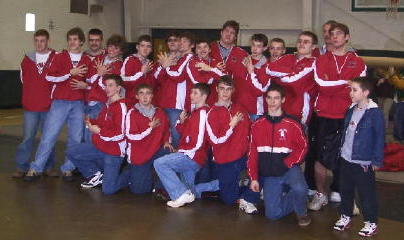 Red Devil wrestlers
Little Kanawha Conference Champions four Years in a row
The Calhoun County Red Devil Wrestling Team successfully defended its title on February 5 when they captured the Little Kanawha Wrestling Tournament for the fourth consecutive year.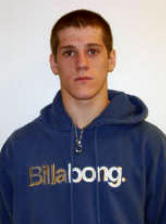 Andrew Cummings (left) was named Most Outstanding Wrestler.
Calhoun placed nine wrestlers in the finals winning five matches. Also, Calhoun placed 13 of 14 wrestlers in the top four weight classes.
Placing first in their respective weight classes were Justin Ramsey 125, Jaron Sampson 130, Andrew Cummings 135, Justin Price 152, and Paul Goodrich 171.
Finishing at the runner-up spot were Eddie Burrows 112, Bryan Gungle 119, Dustyn Nichols 160, Justin Whipkey 275.
Finishing 3rd was Zac Yeager at 189 and fourth were Seth Jarvis 103, Caleb Hart 145, and Michael Roberts 215. Jeff Goodrich also competed in the tournament.
Courtesy of Calhoun High School