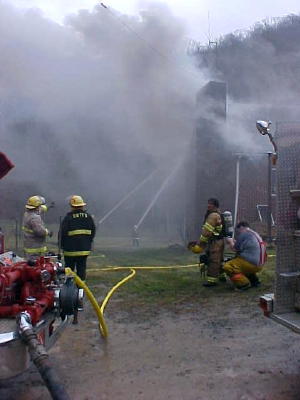 Attic fire in Little White Oak house was difficult to extinguish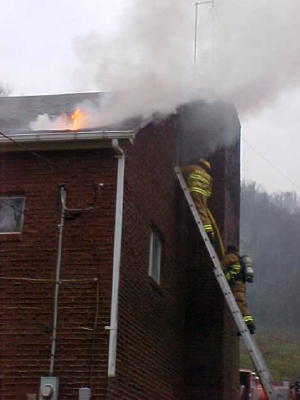 Firemen battled blaze from ladders
and using breathing apparatus inside building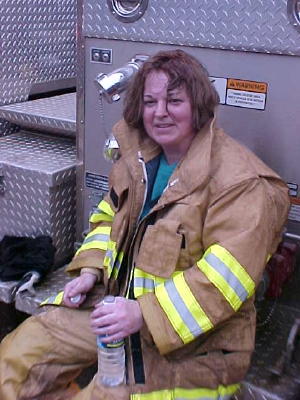 One of the Upper West Fork VFD's long-time female
fire fighters Debbie Metheney takes a break from being inside structure
Fire did heavy damage to a Little White Oak house early this morning. Firemen struggled with the blaze for about one hour. It appeared to the centered in the attic, as black billows of smoke filled the rural valley.
The caretaker and occupant of the dwelling reportedly left a short time before the fire started. Elizabeth Lynch and her three small children, ages four, three and six months lost most of their belongings, at least to water damage.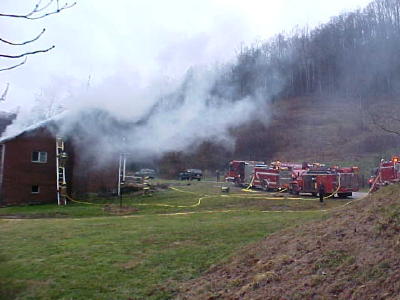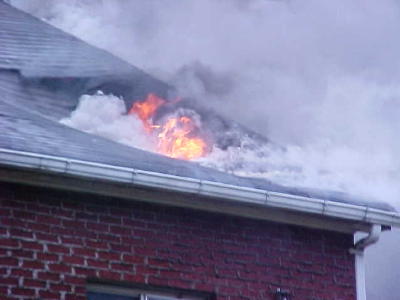 The Upper West Fork and Arnoldsburg VFDs dispatched several units to the blaze about 8 a.m. Little White Oak is located a short distance off State Route 16 at Chloe.
The structure belonged to Teressa Greathouse Goddard of Wheeling.
The State Fire Marshal will investigate the cause of the fire.
Calhoun EMS also responded to the scene.