By Alvin Engelke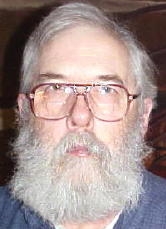 By Alvin Engelke
There will be a St. Valentine's Day dance Saturday, February 12 at the Creston Community Building starting at 6 P. M. For details contact Donna Sue at 275-3202.
A work crew including Charles White, Rebecca & Hope Starcher, Fred & Betty Bish, Robert Lowe, Eddie Norman, Wanda Juart and Jack Nutter put up the new swing set that was purchased for the building. They also did some inside work. It was reported that the cookbook is coming along well with lots of fine recipes being turned in.
Charles White who put in 30 some years at the duPont plant decided that was enough and he retired. So far retirement life has fit him well although Rosie may think up an excessively long list of honeydew jobs.
Matthew Copen and Glenna J. Westfall were attending to business in Pettyville. They also took the lovely Dorine to visit friends in Parkersburg. Matt was also consulting with folks to deal with his infected teeth.
It was reported that ever since the big ice storm logs have not been bringing the best prices. Also it was reported that rouge loggers who get shut down in one county can go to another county and the state forestry folks have to ignore prior violations. Some folks are not happy, to say the least while others are laughing all the way to the bank. Before signing on the dotted line landowners should check out would be loggers.
Jerry Stout who has been cutting the immature pine pulpwood for the Heartwood Fund (owner of the former Westvaco properties) lost an 18 wheeler load of pine just after turning off W. Va. 53 onto the Newark road when the truck and trailer went on its side. Luckily no one else was there for they would have been killed for sure.
The concern over the spread of Japanese stilt grass continues to grow. It was reported that when dry it burns like an accelerant and when it gets established native vegetation is reduced 95%. Some feel that timber will not regenerate where the oriental pest has become established.
Speaking of oriental pests, the government ladybugs (Asiatic beetles) are becoming more active and end up in all sorts of household items.
Bert Marks reported that someone cut and sold most of his timber but they have yet to get around to paying him.
Anna Engelke was attending to business at the Virginia Soccer convention in Richmond.
It was reported that "bidders were lined up" in an effort to buy the wells that are in the Buffalo Properties bankruptcy with the numbers up in the millions. It was said that one of the bidders "had a billion to play with". The "lucky" bidder may be for a surprise or two.
The price of local Penn grade crude oil fell to $43.25 although the world trend seems to be going much higher. It has been reported that the increase in price is related, at this point, to the demand by communist China which is busy, among other things, making war material to use after the Mohammedan terrorists have all assumed room temperature.
Wirt County residents are almost uniformly upset to find out that the state wants to run off the Amish family that moved up on Right Reedy at the mouth of Thorn's Run. Their baked goods reputation has already spread far and wide and folks make special trips there to acquire the tasty treats. Seems someone thought they would hurt his business (the pie is only so big theory) when, in fact they would help grow the size of the pie so his slice would actually be much, much larger. It was learned that those in government in many states aim to make things difficult on the Amish as they do without government handouts, they are Christians who study their Bibles and, more often than not, they prosper which makes others jealous.
It was learned that the new boss down at the Mouth of the Elk River has removed several professional folks from their employment (folks who were not political) and replaced them with "old family friends" who, one might assume needed to work out a state retirement over the next 8 years.
Keith Collins and friend Matt were visiting Anthony Cox in Fairmont and Aunt Kelly in Clarksburg. She provided Keith with a new (to him) stereo.
R. W. Ritter was attending to business in Creston over the weekend.
Hallie Cunningham is now home from rehab at Western Hills and Nancy Hall is scheduled for an appointment with her doctor.
Cap'n Eddie Norman's boat is in the dock being upgraded so he has been spending time on the home front, among other things making bird houses. He helped a couple of days at the Belleville locks while they were removing the sunken barges that had the gates open. Folks downriver now have a taste of what happened in this area when the junior dam builders let the locks and dams go out of the Little Kanawha back in 1948.
The Trooper Newsletter, in the most recent issue, did a story on the big escape from the Big House at Moundsville on Nov. 7, 1979. During that breakout a Collins youth, a native of Goose Nest, was killed. Although the news was kept low key, the gun the inmates used had been stolen from the Western Auto store in Grantsville, a crime that was never solved.
Nancy & Jane Engelke, Susan Myers and little Cosmo returned from a business trip to Atlanta for Jane's store. While there they got to witness the ice storm, among other things. Cosmo did some electrical work at the Windham Hotel and caused quite a stir at Aunt Annie's Thai restaurant down in the Peach State. While the workers at the market in Atlanta made over and adored Cosmo, he was asked to leave the Tamarack state tourist place in Beckley.
Preston and Patty Ball announced that they got married on January 31. Everyone wishes them well.