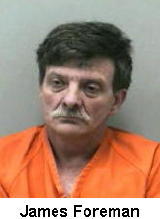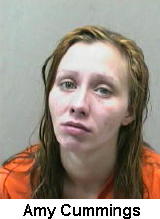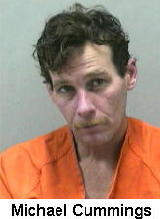 By David Hedges
Publisher - The Times Record
Three persons were arrested on methamphetamine charges Tuesday, including two who had been arrested before on similar charges.
The Roane Sheriff's Dept. executed a search warrant at the home of James "Gouger" Foreman, 49, Tuesday morning. Foreman was the only person in the home at 5261 Charleston Road, Gandeeville, at the time of the search, Sheriff Todd Cole said.
Foreman was charged with possession of methamphetamine with intent to deliver, a felony, and misdemeanor counts of possession of methamphetamine and possession of morphine. He was arraigned Tuesday evening by Roane Magistrate Russell Goodwin and lodged in the regional jail in lieu of $120,000 bond. Foreman was arrested at the same home in October on charges of operating a clandestine drug lab. Also arrested at the same time was Amy Lynn Cummings, 25, of Walton. Cummings and Michael Cummings, 44, were also arrested Tuesday morning by State Police.
CONTINUE STORY ... www.thetimesrecord.net