Visitors could get lost in the 50's and 60's again at the Calhoun-Gilmer Career Center's retro-event Saturday evening. A number of classic cars entered the "Cruise In," mostly accompanied by their owners.

Entertainment was provided by the Calhoun High School Choir under the direction of Faye Chambers. The group danced and sang a medley of tunes and a Elvis "He's Alive" throwback performed by Denny Cottrill rocked the evening away. Singer Jenny Whitehair also performed.

Most of the visitors enjoyed specialty concoctions from the era, including root beer floats, giant banana splits and Aunt Bee's blackberry cobbler. If that didn't please you, there was a real Blue Plate Special.

The event was a fundraiser for instructional materials and scholarships.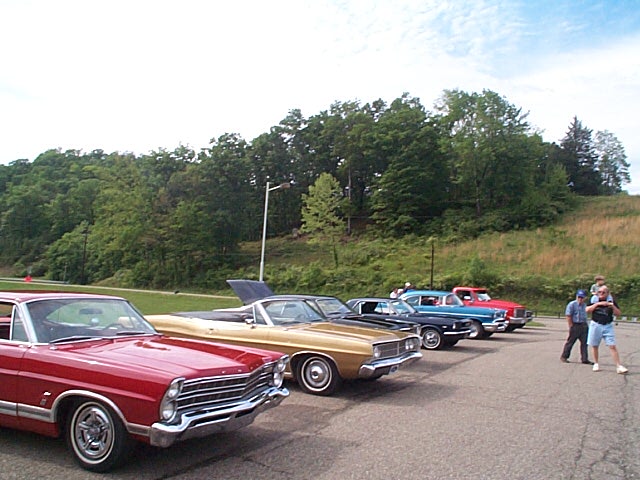 Cruise-in car show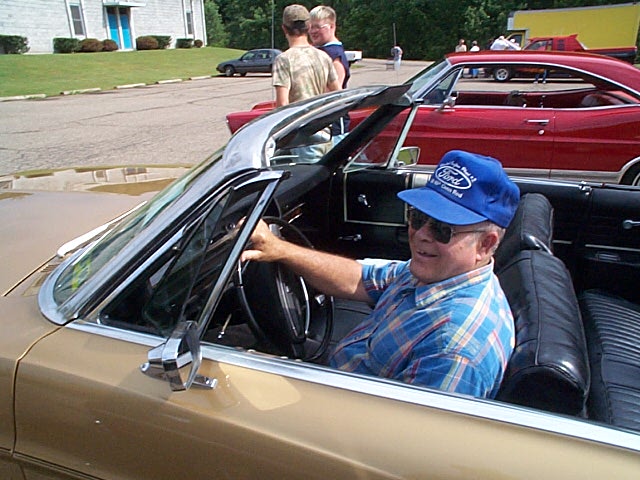 Coleman Burrows - '68 Ford Galaxy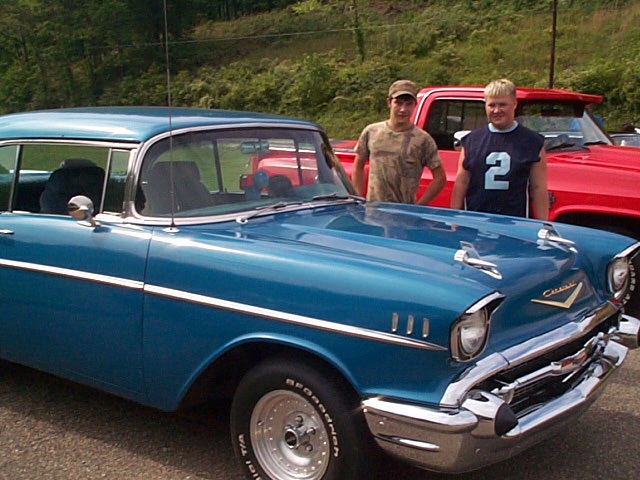 '57 Chevy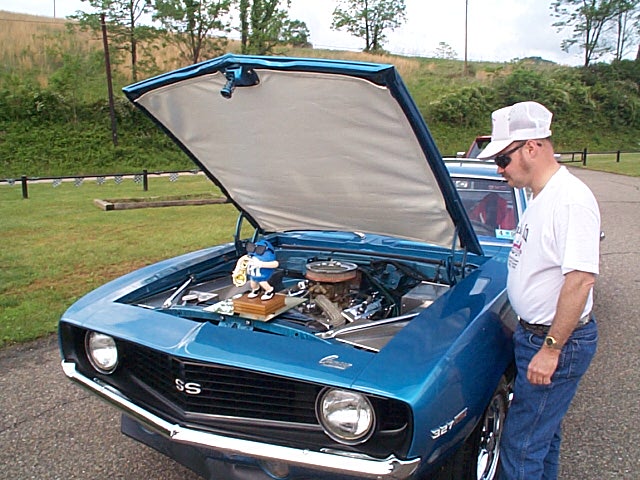 '69 Chevy Camero - James Pierce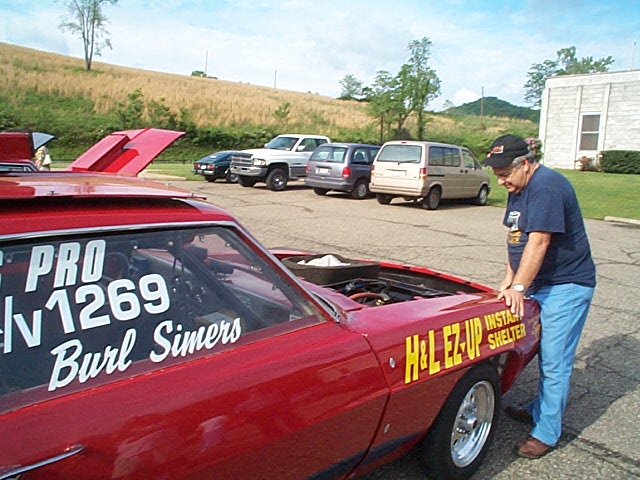 '69 Camero race car - Burl Simers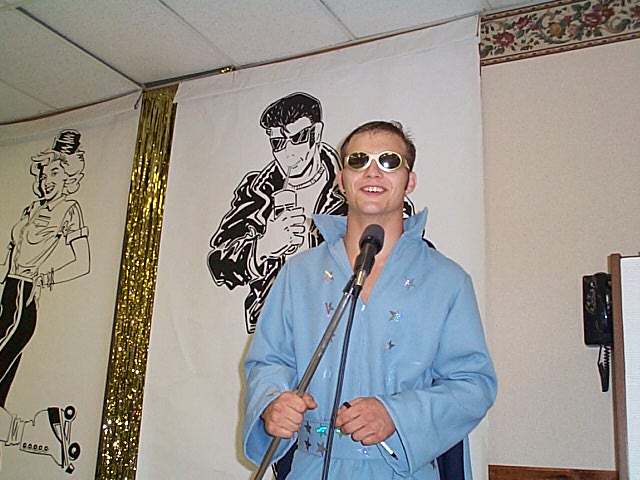 Elvis Lives - Denny Cottrill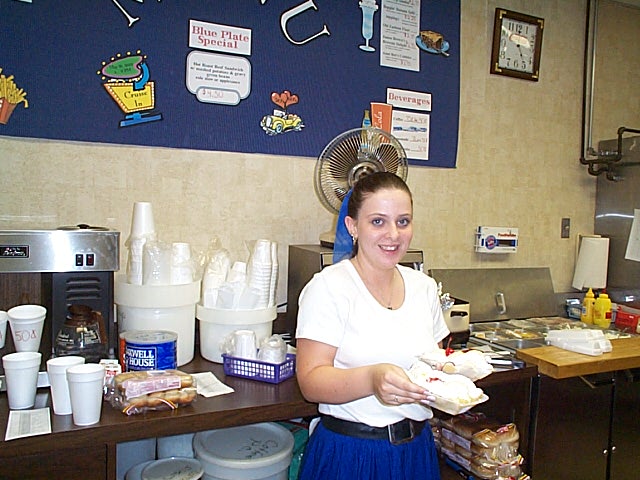 Samantha Lemon serves retro food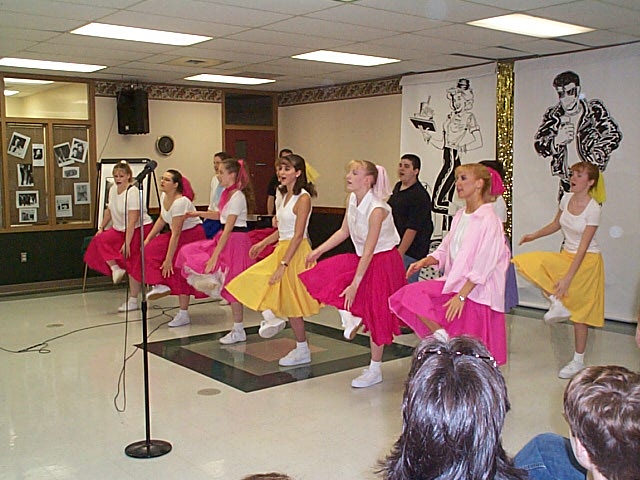 CHS Choir, Shannon Jones, Shaina Cain, Tiffani Johnson, Leah Fiedorczyk, Brittany Church, Samara Church, Alicia Richards, Samantha Bailey, Sarah Lynch, Denny Cottrill, Steven Rogers and Tonya Faught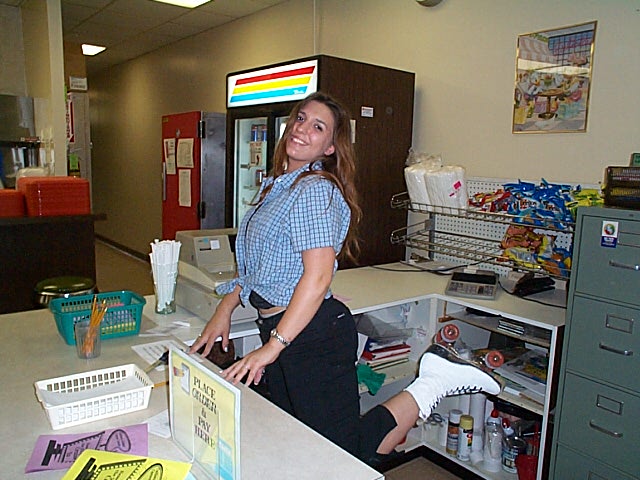 Nastazzia Parrish - 50's waitress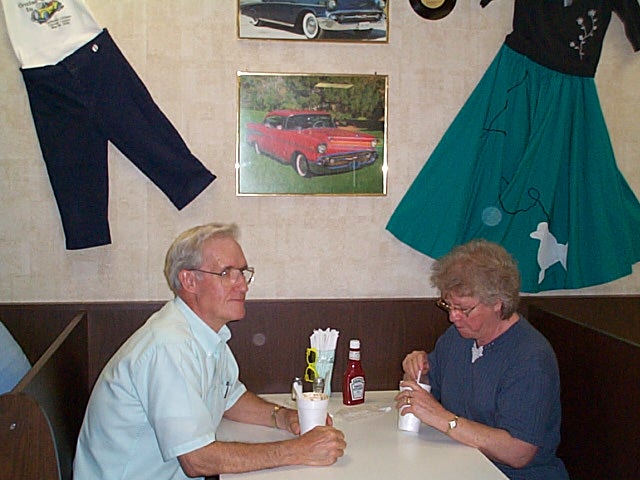 Leo and Betty Hopkins enjoy snacks