Submitted by Earlene Thomas

The Christmas Parade was a sad occasion for some. The Calhoun County Band members and parents met at the Grantsville Fire Hall after the parade to celebrate the end of marching season and to say goodbye to their band director, Harry Beall.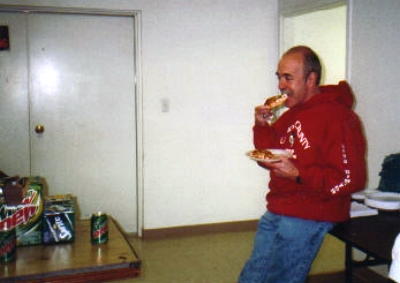 The evening started off with everyone enjoying Pizza donated by the Band Boosters. As an appreciation gift, the Boosters also bought all the members, Mr. Beall, Mrs. Haught, and Mr. Mace, our instrument bus driver, Red Devil Band sweatshirts.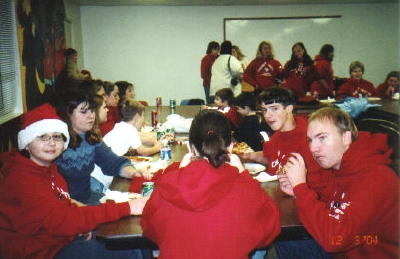 The band members presented Mr. Beall with a music stand for his dedication and countless hours of hard work.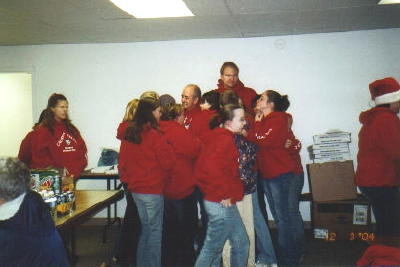 The evening ended with lots of hugs and tears. Mr. Beall leaves Calhoun County for a full-time position at Doddridge County High School and Middle School. The band members and parents wish him much success with his new job.
The Band Boosters would like to thank the Grantsville Fire Dept. for the use of their room for the Pizza Party and the Mt. Zion Church Ladies for their donation of food for the band members during football season. A special thank you to all the parents and community members for the hours of hard work in the concession stand and to Harless Mace, our official "Devil Bus" driver, who was even willing to take time off from work to drive us to the away games. Also, to Bobby Swisher, who pulled a U-Haul full of instruments when our bus was in the shop being painted.