At least four Calhoun residents have been arrested on drug charges following a search of two residences Wednesday night and Thursday morning, according to Sgt. Darrin Campbell of the Grantsville Detachment of the State Police.

All were arrested and taken to Central Regional Jail.

State Police, the Calhoun Sheriff's Department and the Grantsville Police Department executed search warrants on the residence of Sara Beecher, 23, on Leafbank Road near Grantsville, and the residence of her father, Steven James Beecher, 52, of Cabbage Knob near Five Forks.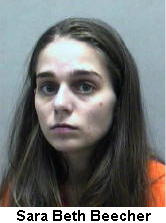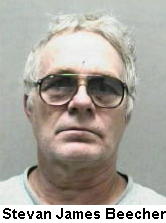 Authorities said that Sara Beecher sold a "confidential and reliable informant" a quantity of methamphetamine, and that Beecher had a larger quantity stored at her Leafbank residence.
Police said during the search of Sara Beecher's residence, they discovered a quantity of what they believed to be methamphetamine, baggies and other materials used in delivery.
Officers searched the residence of Steven James Beecher, after an informant told authorities he sold him marijuana. Police said they discovered marijuana, scales, baggies and other materials used in its delivery.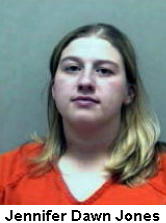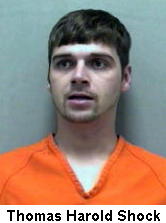 Two other individuals were arrested at the Sara Beecher residence, Jennifer Dawn Jones, 26, of Grantsville and Thomas Harold Shock, 23, of Millstone.
State Police said Jones and Shock "took part in and assisted Sara Beecher by handling and relaying the controlled substance (methamphetamine) to the informant."
All the subjects have been released on bond.
Sgt. Darrin Campbell, Cpl. Doug Starcher, Trooper 1st Class Jeff Hunt and Sgt. Tom Yanero and canine, participated in the drug arrests, in addition to Calhoun Sheriff Carl Ballengee and Grantsville Police Chief Ron Gordon.