It was a night of music, "A Celebration Of The Arts" at Calhoun Middle/High School last night. The band, choir and art departments displayed their talents at a concert and art show.

The CHS band gave an outstanding performance under the direction of Jack Downs. Faye Chambers directed fine performances by the Middle and High School choirs, with the Vandalias wrapping up the musical evening with the other groups joining to perform "Just A Single Voice."

The band played renditions of Spirituals, The Genius of Paul Simon, MacIntyre Park Overture, American Cameos, Does Anybody Really Know What Time It Is and Changing States.

The Middle School Choir delivered In The Spotlight, The Locomotion and Yankee Doodle Boy.

The High School Choir sang Sing! Shout! Alleluia with Tiffani Johnson on the flute, I Knew I Loved You, Dansi Na Kuimba, Simple Girfts and My Guy.

The Vandalias performed Heart and Soul, What A Wonderful World with Randee Nida on the trumpet and Soon I Will Be Done.

Special recognition was given to senior band and choir members, including Samantha Bailey, Denny Cottrill, Leah Fiedorczyk, Tiffani Johnson, Jill Roberts, Andrew Whipkey, Samara Church, Travis Deuley, Heidi Holcomb, Ashley Poling and Heather Walker.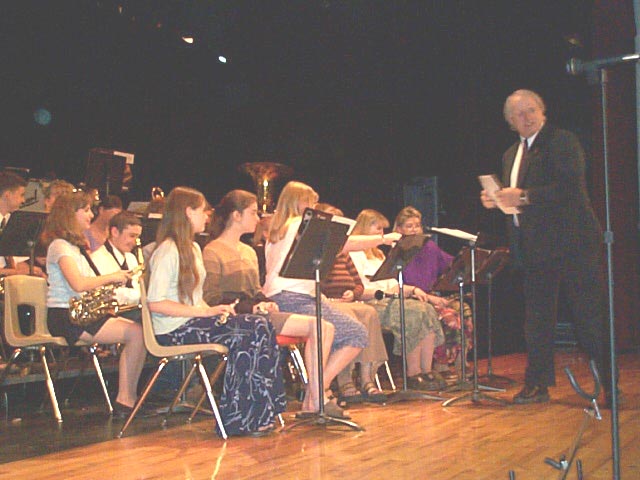 Jack downs conducts High School band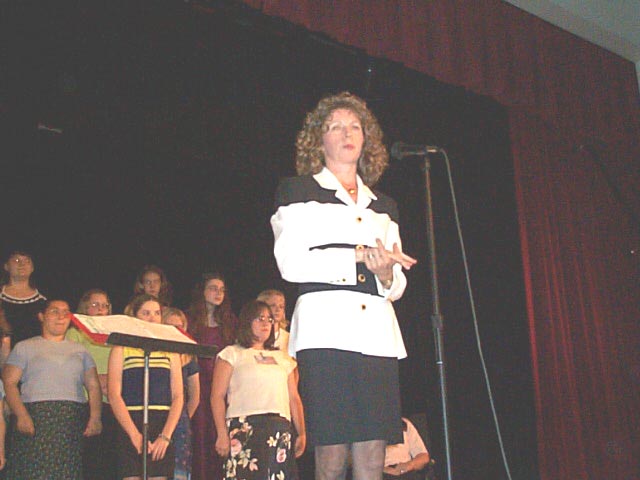 Faye Chambers directs Choirs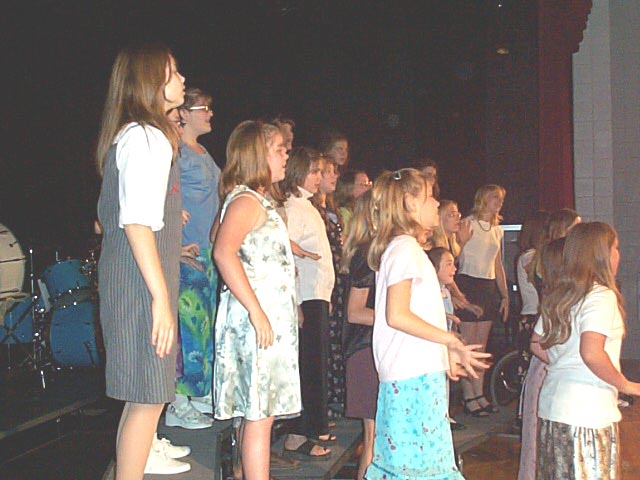 Middle School Choir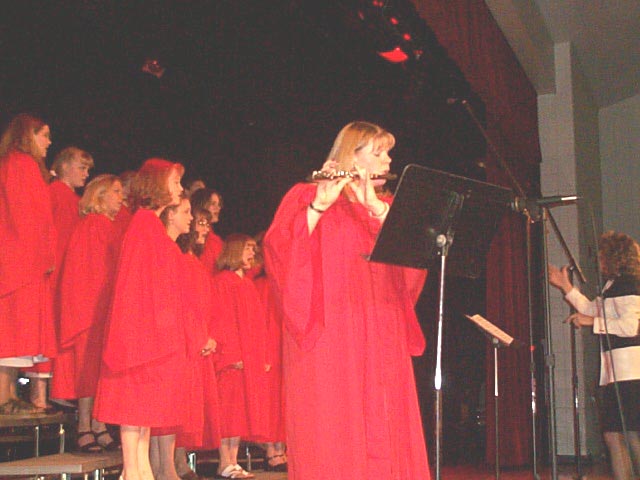 Tiffani Johnson plays flute with High School Choir