By Bob Weaver

A Mink Shoals man is dead after his company truck collided with a Dominion-Hope tanker on State Route 16 near Orma. Police identified the man as Greg Oakes, an employee of Hope Gas Company. Authorities at the scene said the Oakes vehicle apparently went left of center in a sharp turn, striking a tanker filled with crude oil.

Dave Lough of Grantsville, the driver of the tanker, was traveling north on Rt. 16. Lough said he drove into the hillside attempting to avoid a collision. His tanker turned on its side and began spilling crude oil from a top cap. He was taken to Minnie Hamilton Health Care Center, reportedly uninjured.

The injured man was trapped in his vehicle for nearly an hour as emergency workers feverishly provided treatment and used the jaws of life to extract him. Calhoun EMS, the Upper West Fork VFD and the Arnoldsburg VFD responded to the scene shortly after 1:30 p.m. Wednesday afternoon.

HealthNet from Charleston Area Medical Center landed in a nearby meadow to life-flight Oakes to the hospital, at which time he coded. Calhoun EMS and emergency personnel continued life-support and CPR efforts in an attempt to resuscitate him. His body was taken to the Stump Funeral Home in Arnoldsburg, and later sent to the Medical Examiner's office in Charleston.

A company employee said Oakes had suffered other problems during the past year, having broken his legs in a fall from a tree stand and his son being killed in an accident.

The fire departments sprayed the tanker area with foam, although there was no fire. Dominion-Hope employees arrived on the scene to secure the spill and transfer the oil into another tanker. Traffic was backed up for at least two miles in either direction, with the wreck scene not being cleared until about 4:45 p.m.

Calhoun Sheriff Allen Parsons and Deputy Carl Ballengee assisted with the wreck scene and are investigating the accident.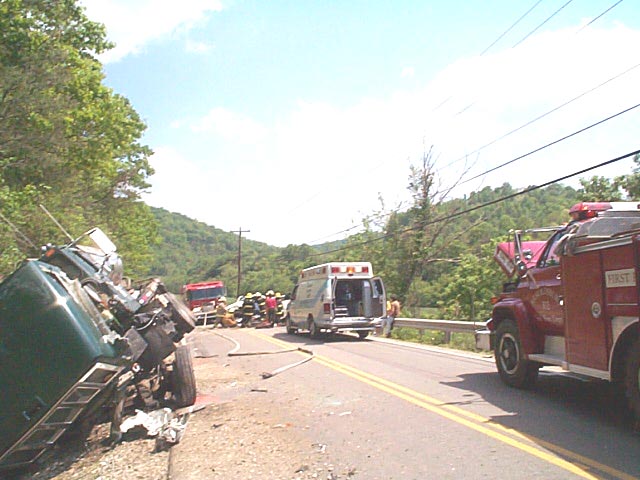 Accident just north of Orma Post Office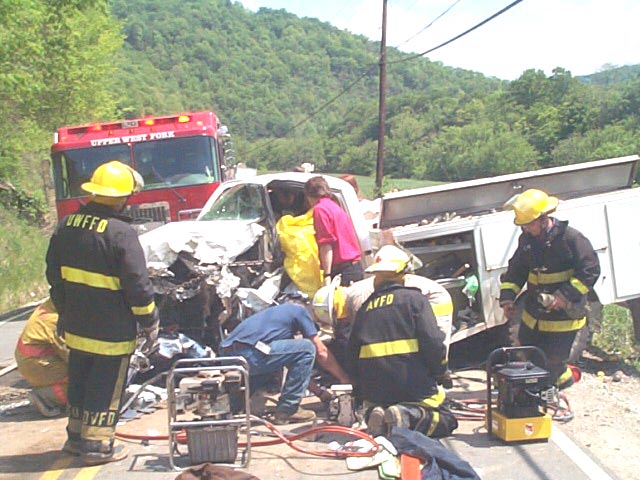 Rescue workers use Jaws of Life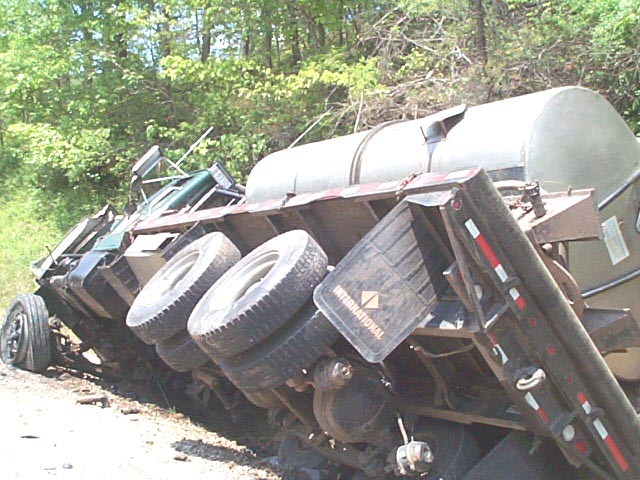 Tanker hauling crude oil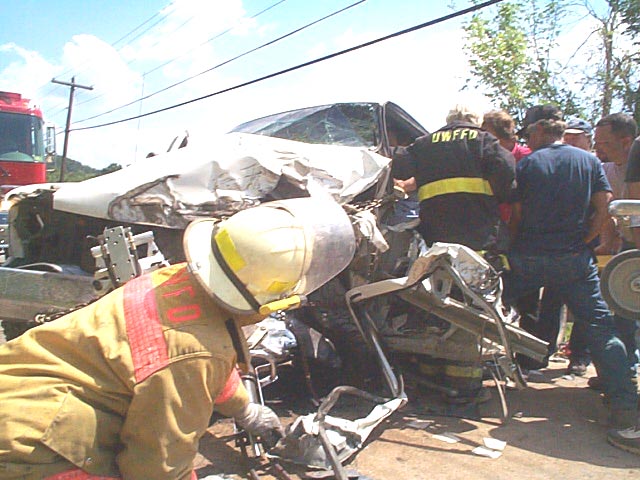 Fireman work for nearly an hour to extract victim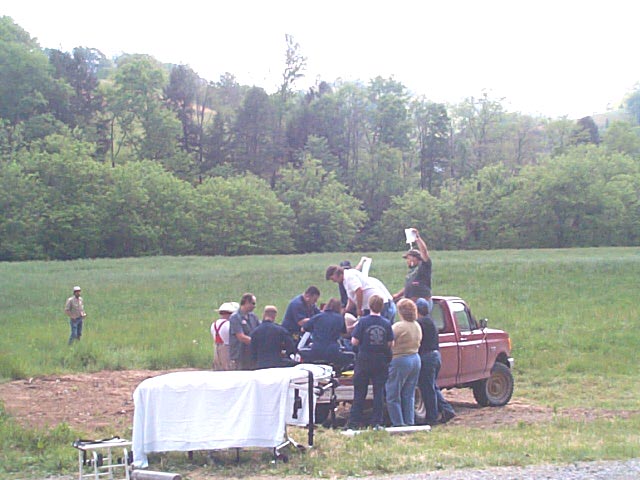 EMS personel deliver CPR enroute to Health Net chopper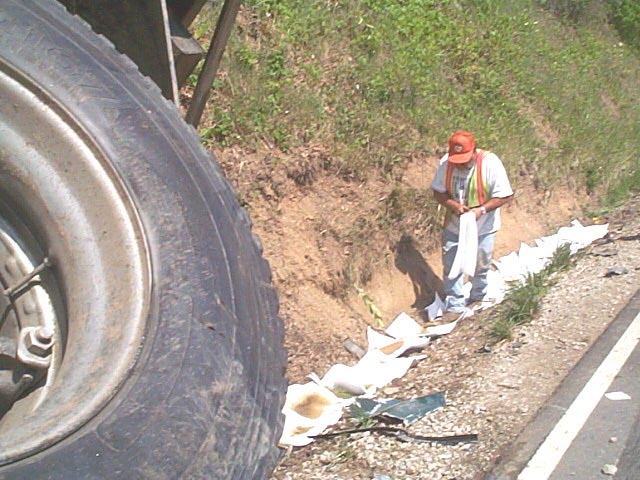 Dominion-Hope employees contain oil spill