2004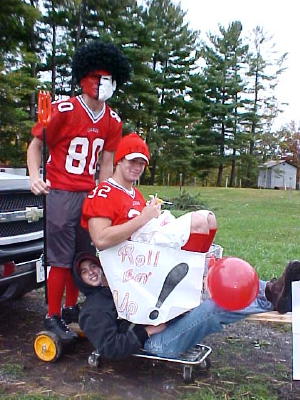 Students squeeze onto what may be
the smallest homecoming entry, ever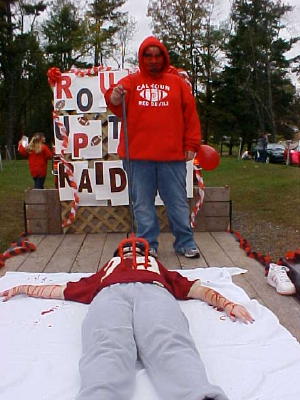 Theme for event "Rough up the Raiders"
It sprinkled and it was chilly, but the rain spared the 2004 Calhoun High Homecoming Parade yesterday afternoon. The parade wound its way from the Mt. Zion Drive-in down Route 16 through the school campus, the students were excused to witness the event.
The parade was followed by a thuse rally before the showdown with the Roane County Raiders.
2004 CHS HOMECOMING QUEEN AND COURT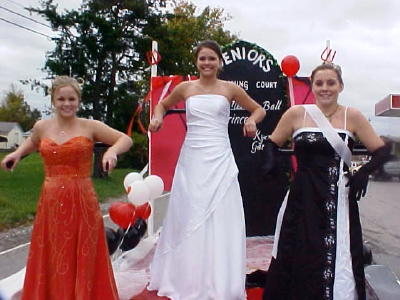 Senior Class
L to R - Sara Fluharty, Queen Melissa Ball, Kyerstan Garrett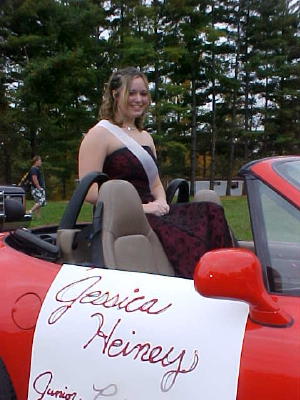 Junior Class
Jessica Heiney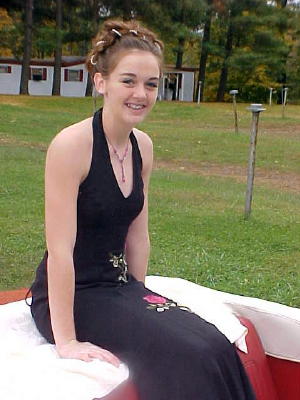 Junior Class
Andrea Hardway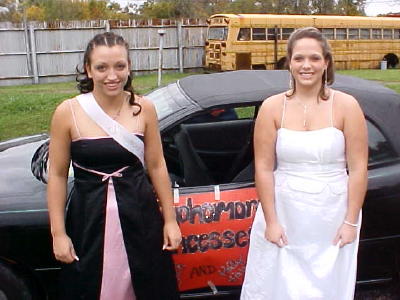 Sophomore Class
L to R - Danni Church and Holly Harris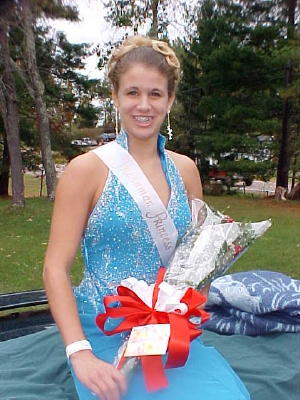 Freshmen Class
Katie Prusack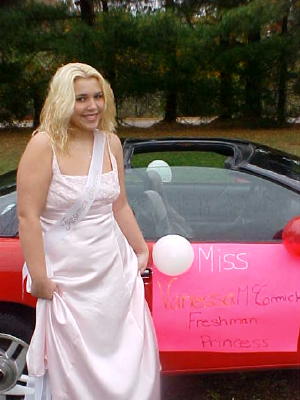 Freshmen Class
Vanessa McCormick
2004 HOMECOMING SCRAPBOOK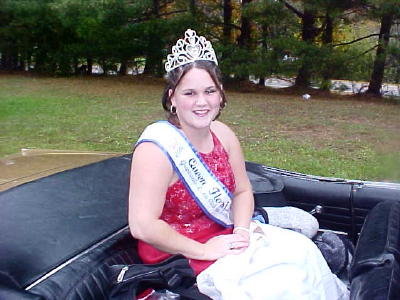 Whitney Johnson - Queen Flora XLII
2004 Calhoun County Wood Festival