By Bob Weaver

The historic Mt. Zion Drive-In will grace the silver screen with movies another year, opening tonight. The theater is an icon in Calhoun County and is among America's last movie drive-ins.

It offers two "big movie features for the price of one," plus there is that great snack bar.

The Memorial Day Weekend will feature recent major films - "Sahara" and "Hitch," playing May 27-28-29.

George Lucas' last, great Star Wars film "Revenge of the Sith" is coming to the giant screen on June 24-25-26.

June 3-4-5 - "Kicking and Screaming" and "Interpreter.

Several generations of drive-in movie goers have come and gone in over 50 years of operation.

In those early years there would be long lines of cars up and down Route 16, waiting to get passed the ticket booth and personally be directed to a parking spot by owner John Cook.

It was about the same year that a tiny box invaded the living rooms of rural Calhoun folks, keeping them home for Friday night fights and Saturday night wrestling, and the movie business slowed down.

Someway, somehow, the drive-in has been re-invented year after year and patrons have kept coming.

It must be a place of memories for thousands of Calhoun originals who have been moving to the big world since 1950.

If it keeps in operation, it might even become designated as a Historic Site.

We encourage everyone to take time this summer and enjoy the movies at our favorite drive-in.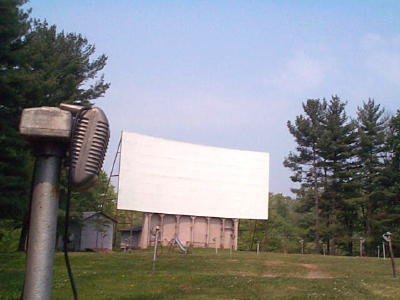 Oldest Drive-In in WV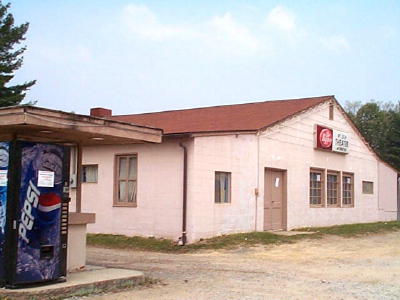 Snack bar will open
Check Hur Herald for latest movies by clicking Mt. Zion Drive-in Banner