By Bob Weaver

A delegation of about 35 Wirt County residents and elected officials pled their case in Charleston last Wednesday, seeking help for poorly funded rural counties. Wirt County is facing imminent financial collapse, much of which is caused by unfunded mandates from Charleston. The most pressing is the regional jail charges which will soon be a problem for Wirt.

The group met with Sen. Donna Boley and Delegate Larry Border. Commission President Lention Offutt signed a statement outlining the counties plight. "We hopefully made them aware of our situation," said Commissioner Robert Lowe. He said the legislature appeared to be consumed with the gray poker machine issue. "A few weeks ago there was a mention that counties might get some of the poker money, but that idea seems to have died," he said. It has been a rare occasion the legislature has passed bills that favor county government.

He said the needs of poor, low-tax based counties appears to be on the bottom of the list. Sen. Donna Boley and Congresswoman Shelly Moore Capito, both Republicans, have come to Wirt expressing interest in rural counties. Boley has suggested several reforms which would help preserve rural life and rural counties.

Sen. Oshel Craigo (Dem) and other politically powerful members of the legislature have openly spoken for county consolidation. The Charleston Daily Mail has editorially stated "Wirt County never amounted to much" and should be eliminated.

Commissioner Lowe said "It is a one size fits all mentality," based on an assumption that consolidation will save money. Wirt Commission President Lention Offutt said it is likely taxes will go up at time of consolidation, and there will be little representation of rural communities.

Lowe said the need to preserve community life in rural areas is definitely on the back burner.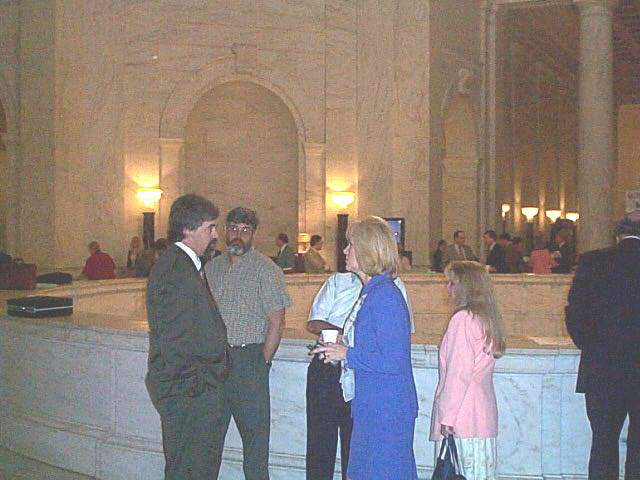 Lowe meets with capitol lobbyists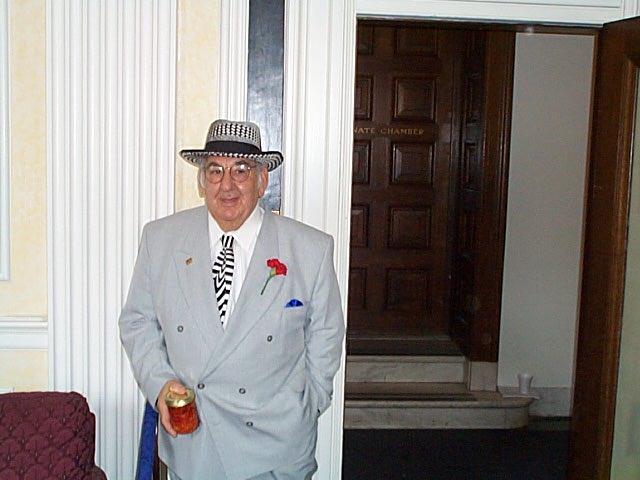 A.J. Manchin alive and well around capitol corridors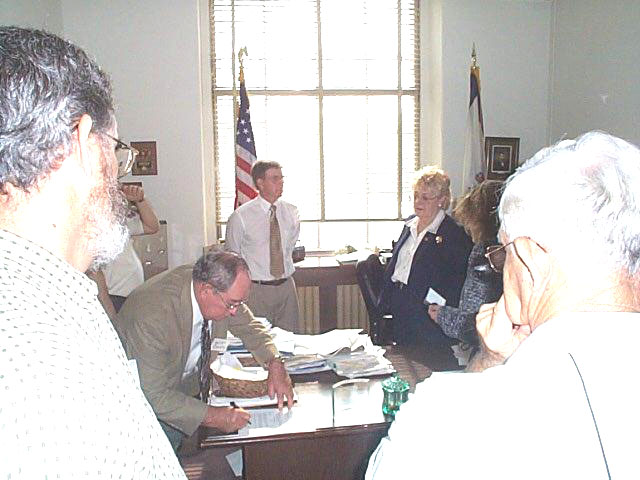 Commissioners Murray and Offutt sign document with Senator Boley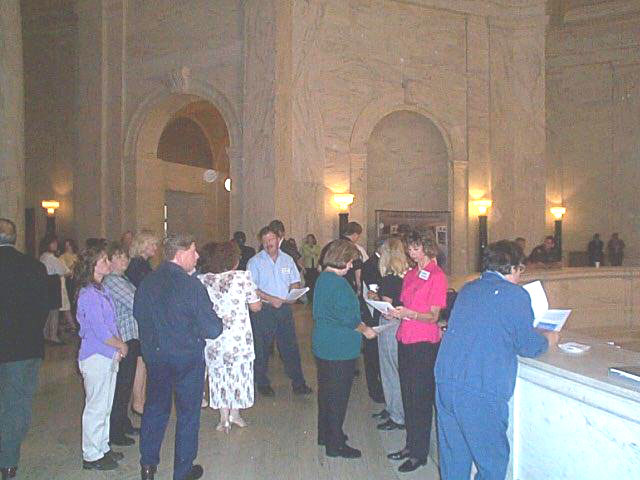 Wirt group congregates in rotunda
Photos courtesy of John Griffin