By Bob Weaver

"I almost had it out, but I played out myself" said 83-year-old George Darrell Villers of Annamoriah Creek. The Villers garage beside his residence caught on fire about 1 p.m. today.

"It started between the studs," he said. The Grantsville Volunteer Fire Department responded with four units to the Joker-Hur Road about two miles from State Route 5.

The building, containing tools and equipment, was a total loss. Other out buildings also burned, but the house was spared by the action of the fire department.

Villers and his wife went to the Ward and Virginia Swart residence to watch the fire and recover from the billows of smoke which filled the narrow hollow.

Grantsville firemen called for a second tanker truck.

Villers, while out of breath, decided he did not need further medical treatment. He was checked by Calhoun EMS personnel.

No estimate of damage was available.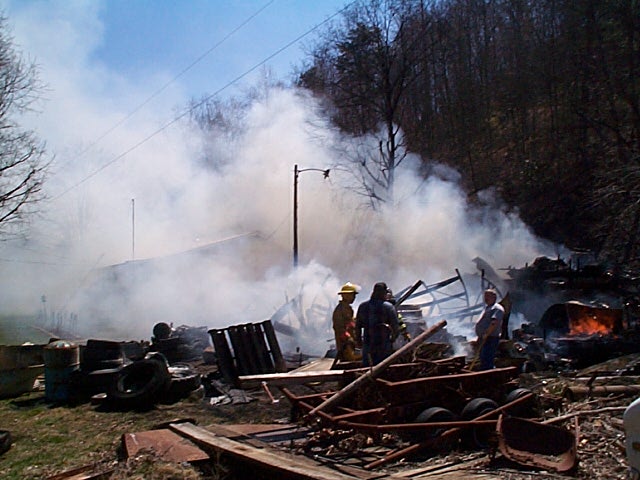 House located on Hur-Joker Road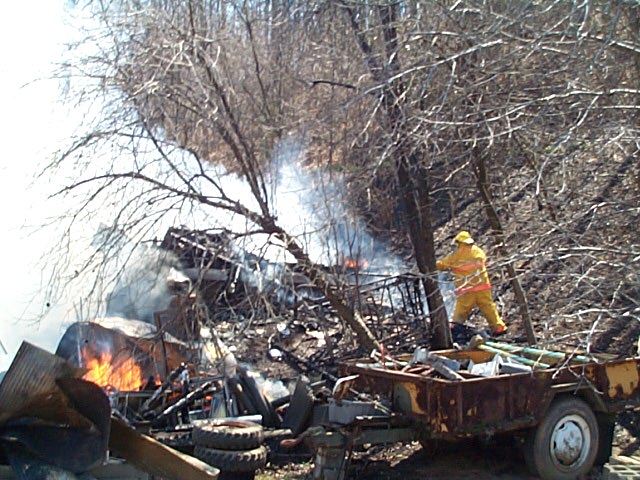 Out buildings also destroyed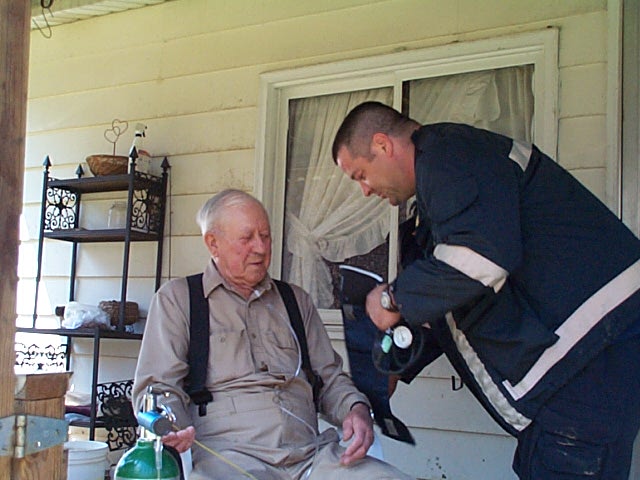 George Darrell Villers, 83 - "I almost had it out"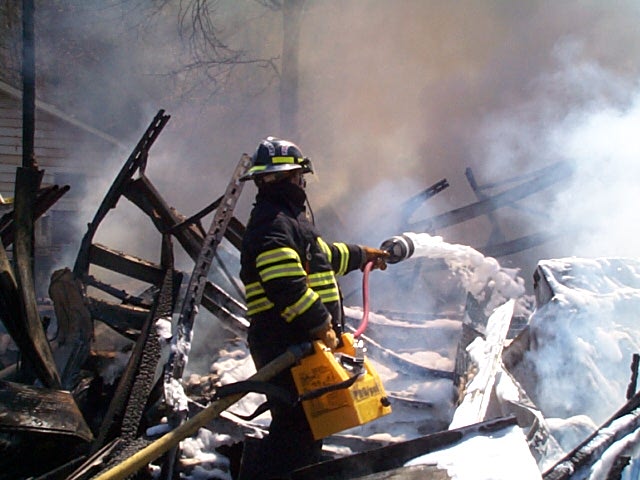 Still dampening the blaze with foam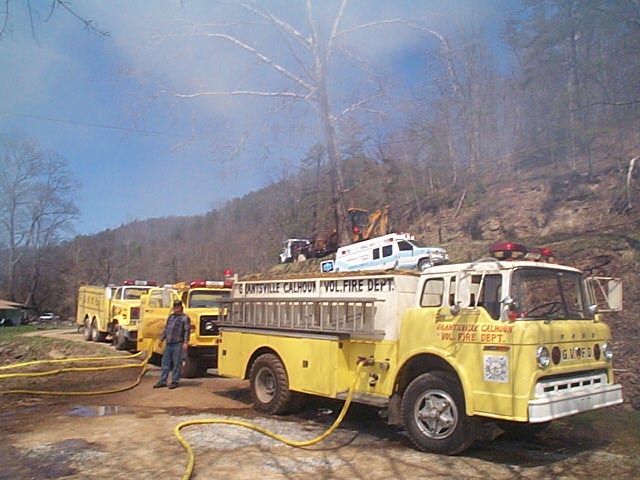 Grantsville VFD dispatches four units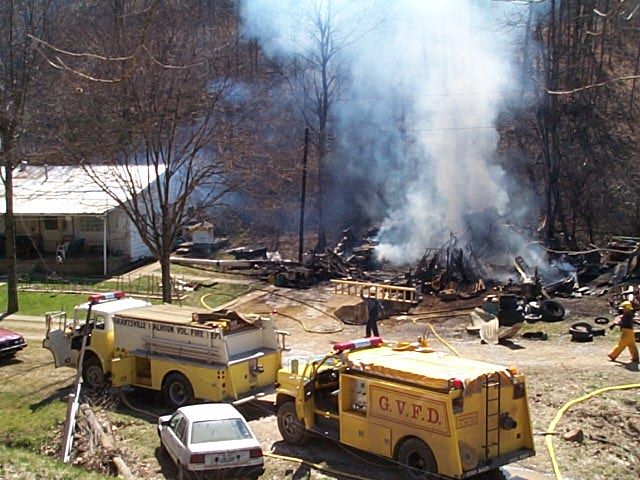 Garage and outbuildings close to residence