By Bruce Jarrell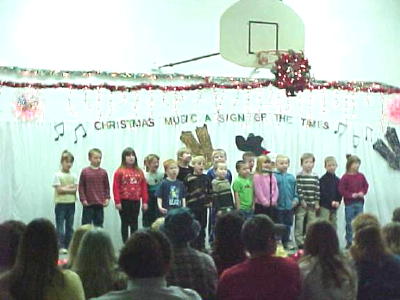 The celebration of Christmas has always been determined by the mood of the country during peace, war and happy times. No place is this mood noted more than in the music of each decade.
The 1920's are remembered as the "Jazz Age". This was also the years in which most Americans achieved the highest standard of living in the nation's history.
The 1930's are remembered as hard times, the era of the Great Depression. Christmas was the one day each year when Americans tried to put these hard times behind them.
The 1940's was a decade of war and recovery. Hundreds of thousands of young men and women were in service to their nation, fighting in Europe or in the Pacific. Not surprisingly the loneliness and the longing for their family members was greatest at Christmas time.
Christmas during the fabulous 50's was a decade when America enjoyed the world's highest standard of living.
The times they are a changin' sang Bob Dylan in the 1960's and so they were. Everything had to be new for Christmas.
If they 1960's was a decade of change and revolution, the 1970's were years of nostalgia. This trend was most evident at Christmas time. The "country" look dominated Christmases of the 1970's.
With the 1980's came the "me generation". Americans became fascinated with collecting all manner of objects. Ornaments became the number one Christmas collectible.
The 1990's took the attitude that it takes a village to celebrate Christmas. Christmas in the 1990's was both a family and a community celebration.
What will the future hold for Christmas? If past and present are any evidence of the things to come, Christmas in this millennium will be a mixture of old and new customs. One thing is a certainty, we will continue to celebrate Christmas in America with enthusiasm.
As in the 1940's, the 2000's have brought us back to war and recovery. Our servicemen and women today feel the same loneliness and longing for their families as the soldiers of the 1940's did. This is especially true during the Christmas season.
Donnie Price, Principal at Arnoldsburg school, expressed his appreciation to the staff and volunteers for making this years Christmas program an outstanding and memorable event. Mr. Price stated that there were over 250 in attendance and he wished to extend a special thanks to each for coming out to enjoy the morning of music and fun.
The staff at Arnoldsburg School wish each a great holiday season.
Arnoldsburg School Christmas Program 2003 - December 23rd
3rd and 4th Grades - Santa Claus Got Stuck In My Chimney, Christmas Island, Mele Kalikmaka, Home for the Holidays, Rocking Around the Christmas Tree, Old Kris Kringle, If We Make It Through December, Last Christmas, So This is Christmas (War is Over)
2nd Grade - Story - Night Tree, Song - Chipmunk's Rockin' Around the Christmas Tree, Song - We Wish You a Merry Christmas
1st Grade - Can't Believe It's Christmas, Grumpy Kids, While By My Sheep, He is Born, The Holy Child
Mrs. Nichols' Kindergarten - If I Were Not a Kindergartner..., Jingle Bells
Preschool - Milton the Mouse
Mrs. Prusack's Kindergarten - ARight Jolly Old Elf, S-A-N-T-A, Away In a Manger, We Wish You a Merry Christmas