Nearly All The Old Soliders In This Story Have Now Died Since This Story In 2003: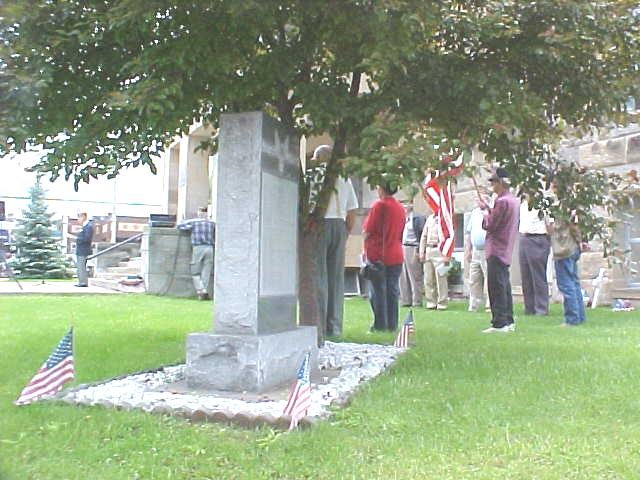 The soldiers gather again in front of courthouse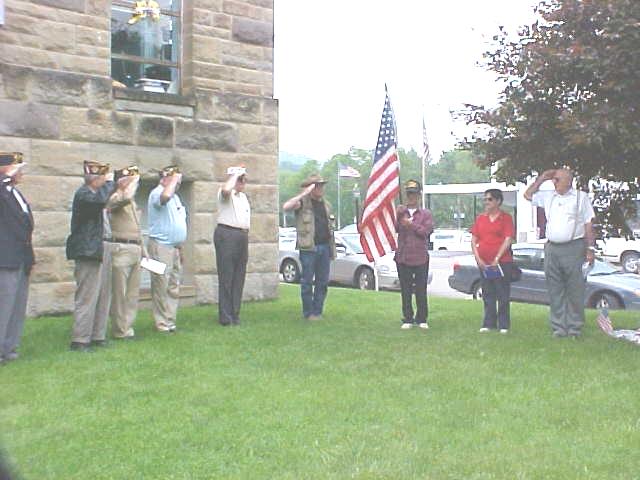 A salute in memory of those who served
Some "old soldiers" from Calhoun took time yesterday to pay homage to veterans who have served in America's wars. Ezra Taylor of the Spencer VFW, speaking in front of the Calhoun courthouse, said "Our way of life has been defended by those who gave their all."
Members of the Grantsville Post VFW 5959 and the Ladies Auxiliary said they chose the original Memorial Day to pay honor to those who served.
Flags and flowers were placed before the veteran's monument as the sound of taps resonated up and down Main Street during lunch hour.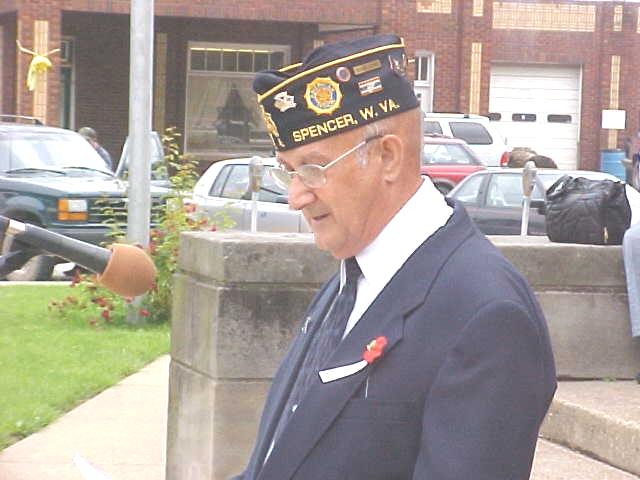 Ezra Taylor speaks about America's soldiers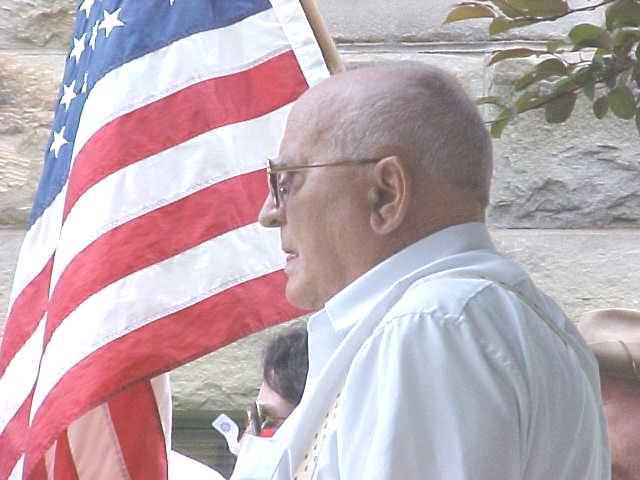 "Theirs not to make reply, theirs not to reason why,
theirs but to do and die." - Tennyson
Few people stopped to notice the ceremony, going about their business.
"Oh, well, it must be true," said one vet. "Old soldier's never die, they just fade away," quoting McArthur's famous words. "We've faded, but there is always a time when they remember us, even for a few moments." he said.
PLACING MEMORIALS AT VETERAN'S MONUMENT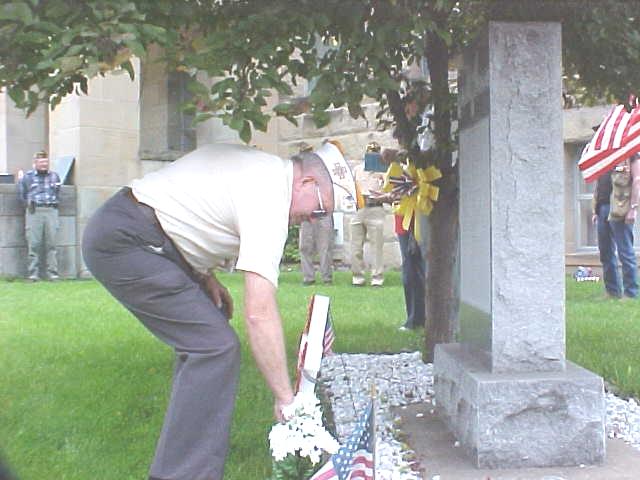 "To love America enough to wish to see her
as a model to mankind." - Adlai E. Stevenson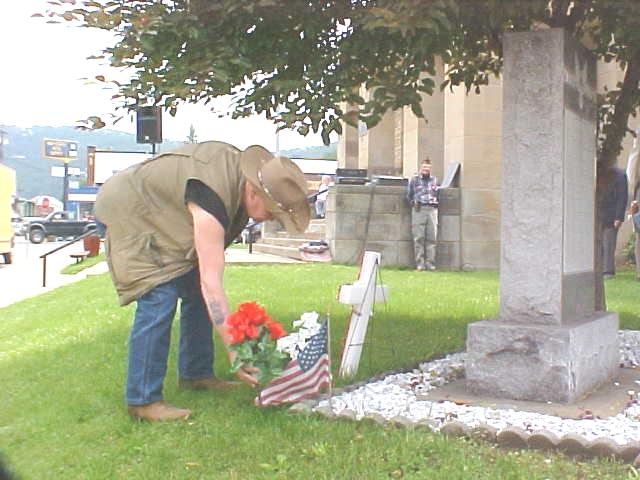 "Hope is the mainspring of patriotism" - Davis Lloyd George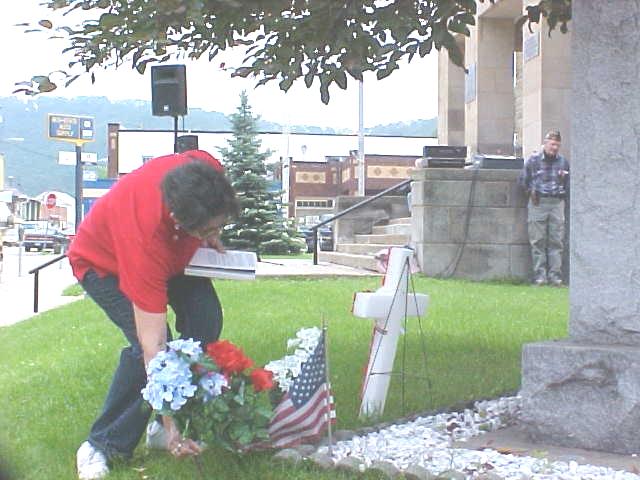 "He who is proud of their country" - George Borrow